Smarter Folder Management with Clean Email
Traditional folders and even more modern labels can get you only so far when it comes to email management. To prevent email overload and achieve Inbox Zero, you need a smart email management tool like Clean Email.
Clean Email can do something no email client can: it automatically groups related emails into easy-to-review bundles, called Smart Views, allowing you to clean up your inbox with just a few clicks. Clean Email does this without accessing the actual content of your emails or attachments, so there's absolutely no reason to be concerned about your privacy.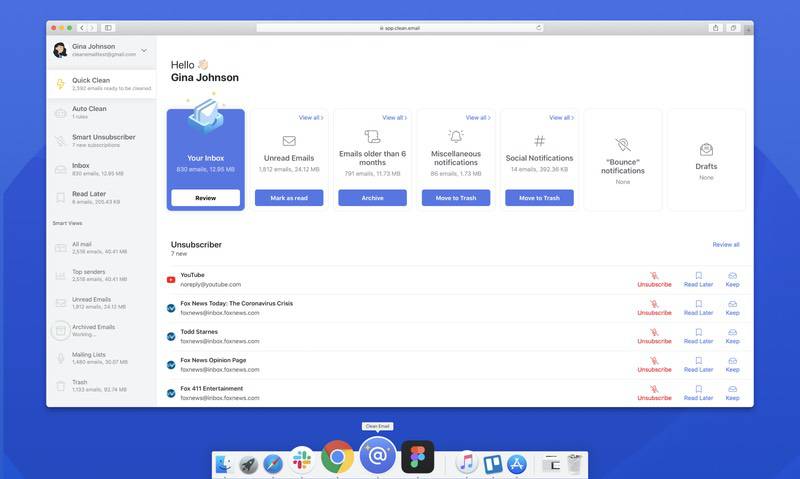 Think of Smart Views as intelligent folders that remove the burden of manual email management from your shoulders, allowing you to be more productive. With Smart Views, you can group emails by their category, such as "Travel", "Finance", "Social notifications", "Subscriptions and Newsletters", and so on.
If you've been neglecting email management for some time now and find it difficult to get yourself organized even with the help of Smart Views, you can use the Quick Clean feature to instantly find and group all emails that Clean Email users clean on a regular basis and get rid of them with a simple click.
You can even instruct Clean Email to apply selected actions automatically to new emails, which means that you can easily end the ongoing struggle that is email management. You can get started with Clean Email for free, and it works not only with Gmail but also with Outlook, Yahoo, iCloud, Office 365, Fastmail, and other email services.