How to Delete Thousands of Emails on Yahoo
A flooded inbox takes up a lot of valuable space, especially if new messages are all unwanted. Unfortunately, deleting all Yahoo emails can take up a lot of your time. Yahoo Mail does offer a faster alternative to get rid of those pesky messages quickly and efficiently.
Follow the instructions on how to delete emails on Yahoo:
Make sure you're signed in to your account.
Choose the folder like Inbox if it's not already selected.
Once in, check the square box. It's conveniently located above your emails. This will make sure all your messages are selected. Be sure to double-check anything critical. You wouldn't want to delete all the important ones.

Once they are all selected, click the Delete button. This will send these messages to the Trash folder.
Learn how to delete multiple emails in Gmail, Outlook, AOL, etc. from our other blog posts.
How to Delete Thousands of Emails at Once on Android
If you spend a lot of time sending and receiving communications through your Android smart device, you may want to know how to mass delete Yahoo emails on Android.
Follow the steps below to clean up your Yahoo account:
It's just a swipe to the left: No matter the folder, this is an easy way to delete a single message.

A swipe to the right: This will mark your email as being read or unread.
Tap and hold will allow you to open up any bulk actions needed, like deleting all Yahoo emails. Click the empty checkboxes near the messages you want to remove. Then click the Delete button on the bottom.
How to Delete all Yahoo Emails on iPhone
If you need to delete Yahoo emails from your iPhone, the fast way to do this is the following:
Once you're in the All Inboxes part of the Apple Mail app, you can filter which folder you want to clean up. The default version will be the Unread filter, but you can easily change this.
Click the checkbox with stripes on the bottom of the screen. Then click the Unread filter to adjust it.

Once you are absolutely sure that the emails you wanted to be deleted are showing in your inbox, it's time to tap Edit. This is in the top right corner.

Select any message you want to remove using the tap and hold method on the empty circle to the left of the email. Alternatively, you can swipe right for a message to select it. The number of emails you selected will appear at the top of the page.

After you've selected all the messages you want to clean up, tap Bin on the bottom of the screen to delete them.
You can use this process to delete thousands of your messages within minutes. Wondering how to delete all emails on iPhone or delete multiple emails on Mac? Check out our blog section to learn how to declutter your inbox and increase productivity!
How the Clean Email App Can Help Delete All Yahoo Emails
Cleaning your email on your own takes time that you can better spend on more important things. Clean Email will organize your messages so it'll be easier for you to review them. They are put in bundles for easy viewing and cleaning, so you can decide if you want to delete, label, move, or archive them. This app speeds up your time as you aren't doing this one by one. Here are some great features the app offers to its users.
Unsubscriber: If you have a lot of unwanted newsletter or annoying promotional emails you want to get rid of, the Clean Email app will make sure these no longer pop up in your inbox anymore.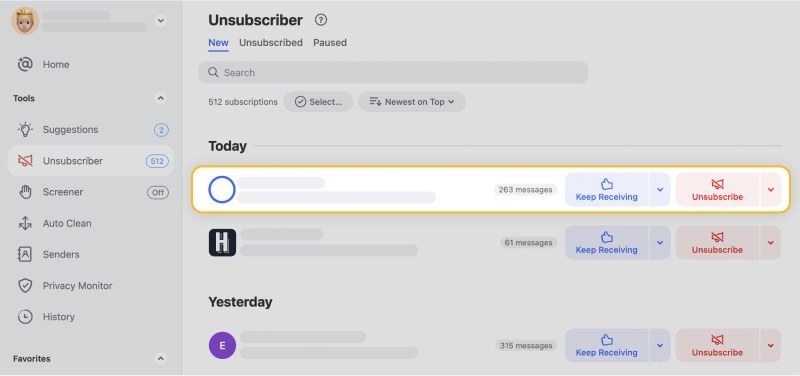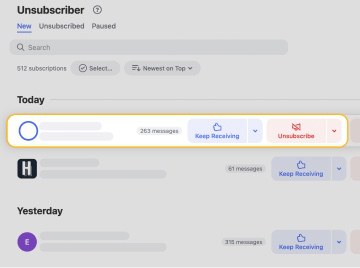 Cleaning Suggestions: This feature shows ideas on how to manage your messages based on the actions you frequently perform with your emails. From here, you can easily set up automated rules and filters.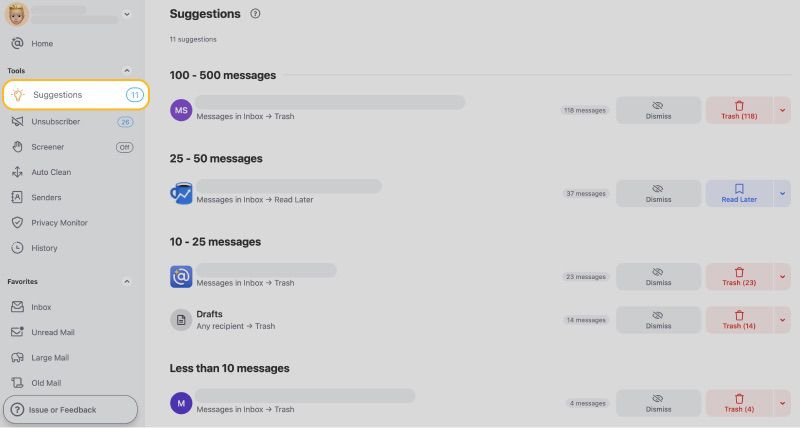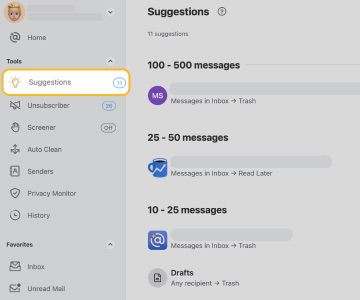 Auto Clean: You can set up rules so that your emails will be automatically removed, archived, labeled as they arrive, and more. You can easily automate many tasks to keep your inbox organized.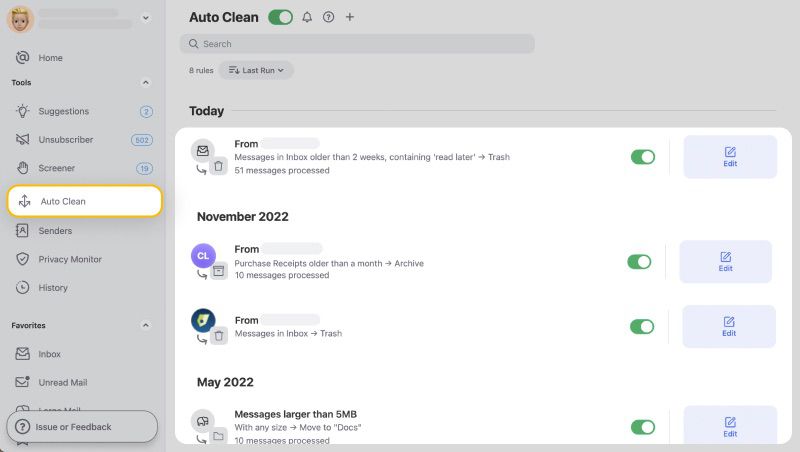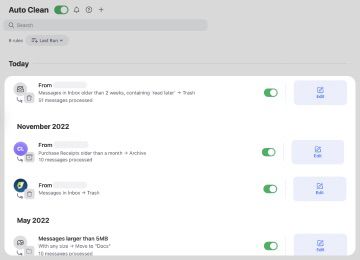 Smart Folders: Clean Email will segment your messages based on the similarities they share. You can check your messages in groups instead of picking them one at a time.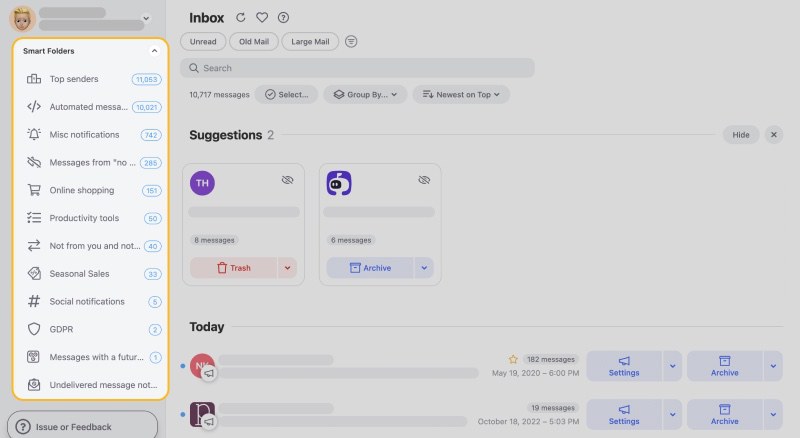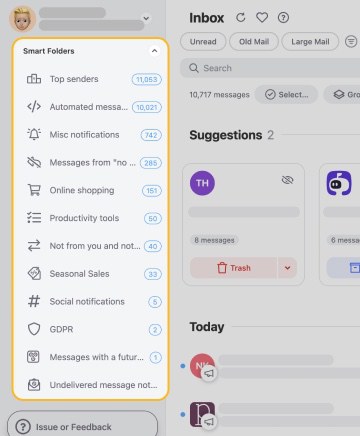 Read Later: If you don't have time to read a message right away, the Read Later function will give you a regular summary of your folder.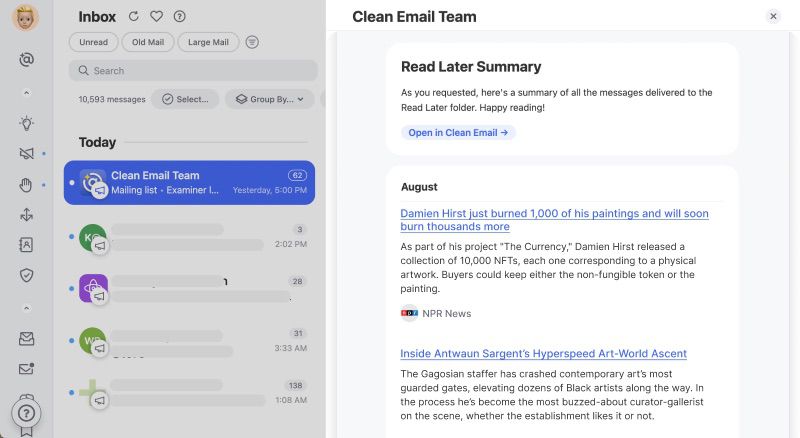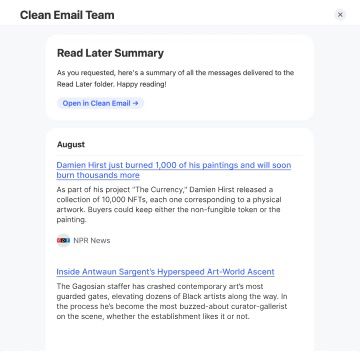 Block or Mute a Sender: This function is excellent for spam and any other messages you don't want in your inbox.
One of the significant benefits of Clean Email is the continued commitment to privacy and security. Clean Email won't share, sell, give-away, analyze, anonymize, or use your data. This includes your email address and those found in your mailbox, contents, and attachments beyond the app's core functions.
Conclusion
Deleting old emails or unwanted newsletters is essential to free up space and boost your productivity by having less time spent searching for the one you need. While there are methods to do this manually, having an app like Clean Email will help save you time and keep everything in your mailbox in order. Time is essential, and you don't want to spend it cleaning out your inbox regularly.
---
How to Delete All Emails on Yahoo - FAQs
How do I delete all my emails at once on Yahoo?
The easiest way to do this is to type "e" in your email search box once you're in Yahoo Mail. After that, make sure your "inbox" option is selected, as it'll be on the left side of the search box. To select all Yahoo messages, click the empty box, then click delete. A popup will ask you to confirm, and once you hit "yes," your emails will be deleted.
Is there a way to delete all the unread emails in Yahoo quickly?
Under the word, "Inbox" is a link that offers a choice to view your unread emails. Once clicked, you'll see a box that says "Check All" that will check all the boxes. The only thing left is clicking the delete button.
Is there a way to select all the emails in Yahoo Mail?
There is a checkbox above the messages for you to click on. You can choose the arrow next to the checkbox for a dropdown menu with a Select All option. After that, delete them from your folder.
What's the best way to delete thousands of emails in Yahoo from my iPhone?
In the Apple Mail app, tap on the edit button, which will be in the app's top right corner. Now select which emails you want to delete. Once deleted, you will need to go to the trash and remove them again.
If I want to delete over 100 emails at once, how do I do it on Yahoo?
This is a fast and easy fix. Click the arrow next to your inbox located on the left-hand menu. Once done, click the "clean your inbox."