Why a Clean AOL Inbox is Beneficial
These messages can take up a substantial space in your inbox from personal and work-related emails, subscriptions to newsletters. Messages can clutter over some time if you continue to put them behind regular email management.
Several studies reiterate how taxing it is to go through thousands of messages. On average, a regular employee tends to spend more than 4 hours checking their work email. This timeframe indicates that communicating and filtering messages equate to 20 hours of their workweek. On a larger scale, checking your inbox accounts for 1,000 hours annually and a whopping 47,000 hours throughout your career. Overall, such constant communication checking will take roughly five years of the average employee's life!
It can be a nightmare to delete emails one-by-one. However, going full "Inbox Zero" can bring you the following benefits:
Reduce Clutter
The main benefit of clearing your inbox is to reduce your clutter. Users must take time to delete AOL emails to prevent an overload. When this happens, the risk for the compromising of confidential data. A cluttered inbox is daunting in itself. When they bog your system down, it can become slower, and you can likely be mistakenly sending messages to the wrong people. Such an error jeopardizes the company's reputation and countless other people when a breach arises.
Reducing clutter can mean the difference between having a long, healthy career or becoming a corporate data breach pariah.
Increase Productivity
It is integral to delete AOL messages regularly to enjoy the full benefits of AOL. After all, our accounts' primary goal is to alert us to new messages or information. These messages may sit in our inbox for a few days and weeks. But, it is our responsibility to deal with them eventually before they take up too much space. You can either erase them or move them to your archived folders. Nevertheless, we can be productive as long as we prioritize essential messages in our inbox.
Recover During Unprecedented Events
As mentioned above, you can take advantage of AOL's full benefits if you provide enough storage space for the system. Otherwise, you are continually dealing with a laggy and cluttered platform. You must go through your inbox regularly to clear out the messages you no longer need. If you didn't erase emails, you could also place them in a well-defined archived folder. This archiving system allows you to retrieve important messages in case the need arises. Having a well-defined archiving system means that you categorize messages based on your needs. Labeling personal, work-related, and topic-specific messages result in an efficient recovery instead of a frantic one.
Businesses could also opt for storing data on backup servers as part of their recovery plan. Storing data on a backup server prepares them for unprecedented events like data breaches, disasters, calamities, and ransomware attacks.
While having backup servers is an excellent defense against cyberattacks, and as a preemptive measure, it is no use to backup files that you don't need. That is just a waste of space, money, and system power.
Overall, considering how to delete communications and archive them allows users to keep their digital data organized and clean efficiently.
How to Delete All Emails on AOL
Maintaining a clear inbox is the key to productivity and efficiency. Learning how to delete and appropriately manage communications allows users to make more effective decisions moving forward. That said, we prepared a step-by-step guide on how to mass delete emails across all your platforms.
AOL Web
From the AOL web platform, clearing messages from your inbox one at a time is time-consuming. Getting rid of unwanted emails can be carried out consecutively to keep your inbox organized and clutter-free. Here is how to delete AOL emails from the web:
Proceed to the folder where you can find the unwanted emails that you wish to delete.
Mark the boxes of the messages you wish to delete.

Click the Delete (trash icon) button to clear the folder.

Find the removed messages in the Trash folder on the left-hand menu.

Look for the message you wish to remove permanently. Mark the empty checkbox near that message. Click the Delete (trash icon) button to permanently delete. Press OK to confirm.
Mobile App (Android & iOS)
From an outsider's perspective, going through your entire inbox may seem like an intuitive task. However, continually filtering important emails can become overwhelming if your inbox reaches thousands. Learning how to delete multiple emails on AOL Mail is integral, especially now that it has become our primary communication mode in the office. Accordingly, leveraging your mobile app to manage your emails can be your key to corporate success.
How to delete all emails on the AOL app is thoroughly explained below:
Visit the AOL mobile app by tapping the Mail icon for AOL.
Proceed to the folder where you can find the unwanted emails that you wish to delete.
Tap the box next to the messages you need to delete.
You can also delete all the messages in the folder by clicking Select All after tapping the first box.
Select the trash can icon located at the top of the screen to delete selected emails.
How to Mass Delete Emails on AOL
AOL has tremendous traction of users for business and personal use throughout the years. Its web-based and mobile application offers flexible features that streamline email communication. Similar to other messaging channels, AOL is free-to-use, providing spacious storage space for all its users.
Additionally, most of its users rely on AOL Mail to keep them protected against viruses, malicious cyber threats, and spam emails. AOL features comprehensive security measures that handle such issues that may affect user navigation and seamless access. With all its benefits, many of its users have no idea how to delete all AOL emails at once. You can manually select emails you wish to delete and even tap "Select All" to get rid of multiple messages. This task cannot take much of your time, especially if you only need to clear 50-100 emails at once. But once the need arises for removing thousands of messages from your inbox, it is imperative to opt for email organizer applications like Clean Email.
Let's discuss how to mass delete emails on AOL using Clean Email.
Clearing your AOL inbox with Clean Email
Clean Email is an email organizer designed to remove, archive, transfer, and label your emails for increased productivity. Clean Email handles the overwhelming task of clearing a massive chunk of your AOL emails. Through channels like AOL, Clean Email can access your messages without reading its content. Users can organize their inbox into spam and junk, social media notifications, newsletters, priority messages, and personal messages, all from an easy-to-manage dashboard. They can also categorize emails from particular senders if needed. Follow our guide on how to delete all emails from one sender.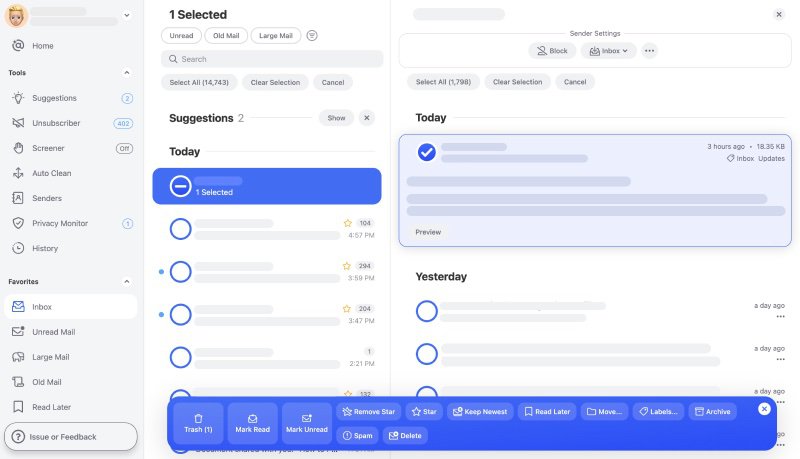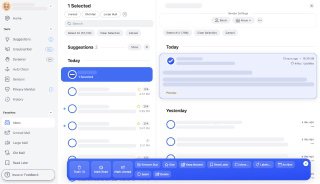 Instead of going through messages one-by-one, you can delete a massive chunk of unneeded correspondence all at once. You can delete AOL emails from the Clean Email dashboard in two ways. First, you can manually select the messages you wish to delete. Second, you can also take advantage of Clean Email's Auto Clean feature, which allows users to clear particular messages once they are received automatically. The feature can be beneficial for getting rid of repetitive social media notifications and unnecessary newsletters.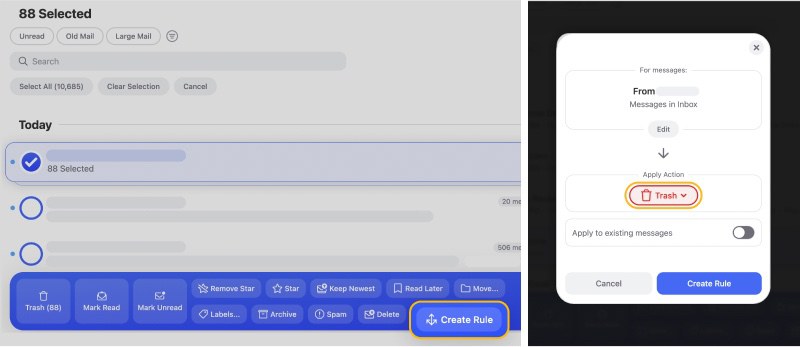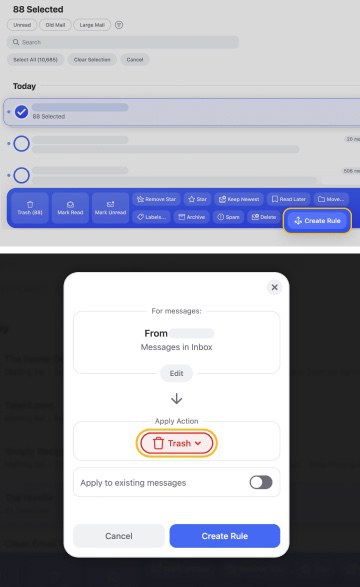 Clean Email can also save you the hassle of unwanted promotional messages from clogging your AOL inbox. With the Unsubscriber feature, you can go through the list of the newsletters you signed up for and unsubscribed with a single click. More importantly, Clean Email allows users to block unwanted senders from reaching out to your AOL mail. You can always unblock or resubscribe to newsletters if you wish to retract your decision.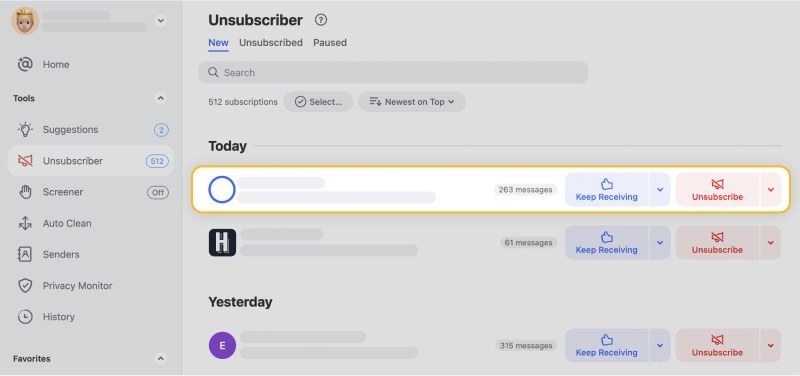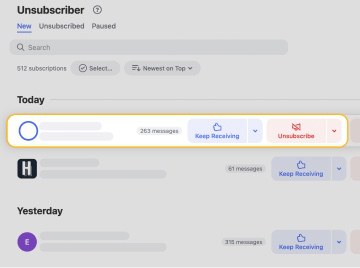 Conclusion
A cluttered AOL inbox does not only ruin your peace of mind but also your productivity. Having to go through every message to delete them one at a time is a nightmare. Therefore, it is imperative to apply an email management strategy that keeps your AOL inbox organized and manageable. Make sure to regularly delete emails you no longer need to reduce their risks and avoid the lucrative task of going through your messages one-by-one.
To further your email management, Clean Email offers features to mass delete AOL emails. It has advanced automation functionalities and an interface perfect for busy individuals and fitting for their hectic schedules.
For more insights on how to delete all emails on iPhone and how to delete multiple emails on Mac, head back to our blog.
Check out our other post on how to search AOL Mail effectively.
---
How to Delete AOL Emails - Frequently Asked Questions
Does AOL automatically delete old emails?
AOL does not automatically delete old emails from your inbox or sent folder. However, AOL automatically deletes emails from your spam folder after five days, and your trash and recently deleted folder after seven days.
How do I delete thousands of emails on AOL?
To delete thousands of emails on AOL, you must mark the boxes next to each email you wish to delete, click the delete button, then navigate to the "recently deleted mail" folder and press the permanently delete button. You can also utilize a service such as Clean Email to easily delete your emails on AOL and better manage your inbox.
Why did AOL delete all my emails?
The most common reason for deleted emails on AOL is an email filter issue causing emails to automatically be deleted.
How do you mass delete emails on AOL on iPhone?
You can mass delete emails on AOL on iPhone by tapping the box next to an email then selecting select all. Once you've selected all of your messages, you select the trash icon at the top of your screen.
How do I delete all my AOL emails on my iPad?
To delete all of your AOL emails on iPad, tap the box next to an email then press select all to select all of your messages. After all of your emails are selected, press the trash icon at the top of your screen.