The Art of Learning How Filter Emails in Outlook
Most Outlook users receive many messages every day, including personal emails from friends and family members, important announcements from work colleagues, e-commerce newsletters, and malicious spam.
If you count yourself among them, then you know how much time it can take to manually go through all new emails and sort them out into appropriate folders. Wouldn't it be better to use this time more productively? Of course, it would! And that's where Outlook rules and tools such as Clean Email come in.
Using Clean Email, you can quickly and easily set up automatic email filtering by creating Outlook rules based on different types of messages you receive, and this article will tell you how to get started. Check our short video about how to create Outlook filters and keep reading for more information.
What Are The Outlook Rules?
Microsoft Outlook is a powerful mail client with a whole host of useful features to make your life easier. Included among them is the ability to create inbox rules.
What are inbox rules? You can think of them as actions that Outlook automatically performs whenever certain conditions are met. For example, Outlook mail rules can be used to move all emails from a specific sender to a single folder, or they can be used to delete all messages that have been sitting in the inbox for some time.
Outlook email filter rules can be created directly in this service provider using its filter wizard, or you can create them using a third-party inbox organizing app like Clean Email. Third-party email organizers are definitely more convenient, but they typically require you to purchase a license or subscription.
Just by creating several well-thought-out Outlook rules, you can prevent your inbox from turning into a huge unorganized mess after just a few days of neglect and prevent important emails from disappearing under a pile of junk.
How to Filter Emails in Outlook Using Rules
To create Outlook email filters, you don't need any thing-party software (although it can definitely make their creation easier, as we explain in the next chapter). Both the desktop client and the web version of Outlook feature an email rules creation wizard, so let's take a look at how to use them.
How to filter emails in Outlook on desktop:
Launch the app and select your Inbox.
Navigate to the Home tab and click the Rules button and then select the Create rule option.
Specify the conditions under which the rule will apply and choose how you want the mail client to handle matching emails.
Click OK to create the new rule.
You can manage your Outlook rules from Home → Rules → Manage Rules & Alerts. There, you can edit rules, sort rules by priority, or delete them, among other things.
How to set up filters in Outlook on web:
Go to: https://outlook.live.com/
Log in with your username and password.
Click the Settings gear icon and select the View all settings link.
Navigate to Mail → Rules.
Click the Add new rule button and choose both the conditions that trigger the rule and the actions the rule will take.
The web version runs rules in the displayed order, so feel free to move them however you like.
If you're looking for instructions on how to create Hotmail rules and filters, then simply follow the steps above. Microsoft phased out Hotmail in October 2011, calling it Outlook.com since then. We also have instructions on how to filter emails in Gmail and how to filter emails in Yahoo, so feel free to check them out as well.
How to set up filters in the Outlook mobile app:
Unfortunately, it's currently not possible to set up rules in the mobile app. All you can do is move important messages from Other to Focused:
Tap the three dots at the top.
Tap Move to Focused Inbox.
Tap Always Move, Move Once, or Cancel.
Moving important messages from Other to Focused helps this mail service provider improve its automatic email filtering capabilities, which results in less work for you.
Follow our articles on how to filter emails on iPhone and about Android email spam filtering.
Filter Email in Outlook More Efficiently Using Clean Email
As we've already explained, email filters in Outlook can be created using the built-in email filter wizard or third-party email filter services.
The biggest advantage of third-party email filter services, such as Clean Email, is their convenience. Instead of having to go through the email filter wizard each time you want to create a new filter, the app lets you set up a new rule in Outlook just by ticking a single checkbox when managing your messages.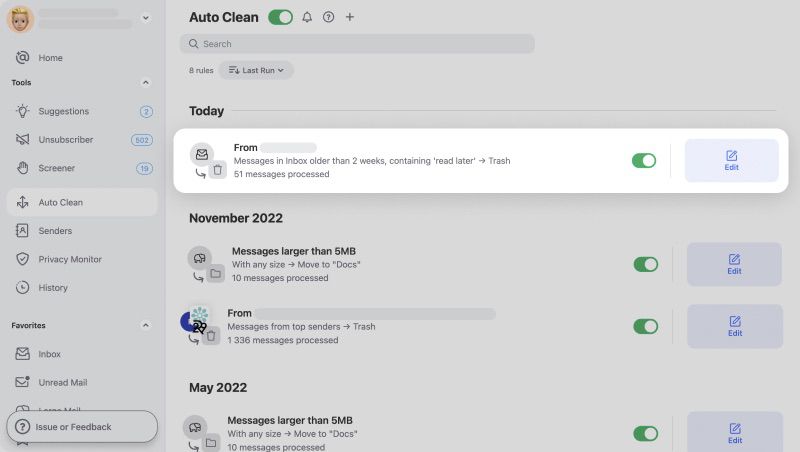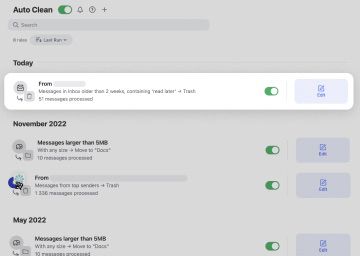 Here's how easy it is to create rules using Clean Email:
Go to: https://app.clean.email
Sign in with your mail address.
Go to your Inbox and apply any action you want to a message on which you would like to base your filter.

Choose to automatically apply the same action to all selected and future similar emails.

Confirm.
Next time you receive a message that matches your newly created Outlook rule, the rule will be automatically applied to it.
In addition to a streamlined creation of Outlook rules, Clean Email offers several other attractive features that make it stand out from the pack. For example, Smart Views help you organize your mailbox by intelligently grouping related emails together, and Unsubscriber makes it easy to get rid of newsletters and promotional emails.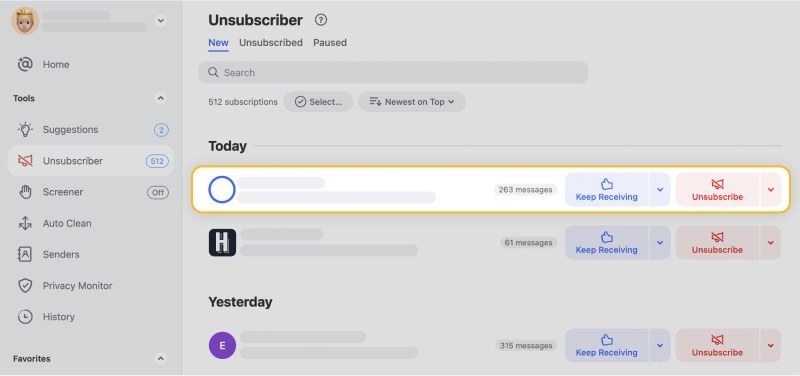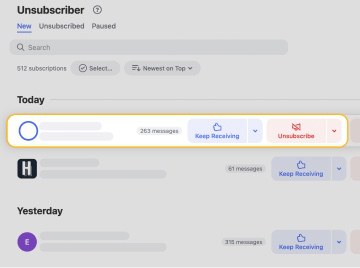 These and other features make Clean Email a must-try solution for anyone who is interested in learning how to filter emails more effectively.
---
How to Filter Emails in Outlook - FAQs
How do I make emails go to a specific folder in Outlook?
To make emails go to a specific folder automatically as soon as they arrive in your inbox, you need to learn how to set up filters in Outlook. In short, you can either use the Outlook filter wizard or a third-party email organizer app like Clean Email.
How do I filter emails by category in Outlook?
Filtering emails by category in Outlook is easy:
1. Click the Filter Email button on the Home tab.
2. Hover your mouse over the Categorized option.
3. Select any available category.
How do I filter all emails in Outlook by importance?
You can filter emails by importance by creating rules for all main types of messages you receive. For example, you can create one rule for advertising emails and a different one for emails from work colleagues, telling Outlook to automatically archive advertising emails and label work-related emails as top priority.
What are the two types of Outlook rules?
It recognizes two types of rules:
- Server-based rules: When you create a server-based rule, the rule will be applied directly by the email server.
- Client-only rules: On the other hand, client-only rules are applied locally on your computer.