Unsubscribe From Apple Emails: 3 Methods
Apple News emails can be helpful when you want them to be. But when you have more important messages waiting in your inbox, all you care about is getting unwanted newsletters out of your way. Let's look at three ways you can do this.
1. How to stop getting Apple News emails on mobile
If you have an Apple mobile device, you can easily unsubscribe from Apple emails with just a few clicks.
Go to Settings on your iPhone
Click your name to view your Apple ID and similar data.
Click Name, Phone Numbers, Email.
Scroll down and toggle the Apple News Newsletter switch to Off. You're done!
2. How to stop Apple News emails in a browser
Alternatively, you can log into your Apple account to update your email preferences. Here's how:
Sign into your account at appleid.apple.com.
Go to Privacy.
Select Messages from Apple.
Un-check the boxes of notifications you no longer wish to receive.
3. How to unsubscribe from Apple emails in your mail provider
If you are getting Apple emails sent to your inbox, you can unsubscribe from there, too.
Locate an Apple message in your inbox and open it.
Scroll down to find the Unsubscribe or Manage Communications link.
Follow the prompts to opt out.
How To Stop Getting Emails from Apple News With Clean Email
There's another way to get rid of unwanted Apple messages, and it requires fewer steps. The Clean Email app is a powerful tool that turns your chaotic inbox into a clean, tidy safe place for the messages you want to keep. It works on all Apple emails, as well as messages from companies like Facebook, Instagram, Quora, Netflix, Amazon, Target, and many more.
Simply install the app and connect it to your inbox. Then, choose what happens to each type of message you receive. You can bulk unsubscribe from many different emails at once. Or, decide how you want your messages to be organized, filtered, and displayed at all times.
This unsubscribe app supports all mail providers and platforms, including Gmail, Yahoo!, Outlook, and more services with IMAP support. You can connect multiple email accounts to Clean Email, too, including your work, personal, and student mailboxes. Unsubscribing or changing your email preferences is faster and easier with the app compared to doing it manually, saving you time and making the entire process less frustrating.
How to Unsubscribe From Apple News Emails Using Clean Email
Here's how to use the app:
Open the app and sign in with your mail account.
Select the Unsubscriber tool from the left pane.
Click the Unsubscribe button next to the email address from which Apple News sends you messages.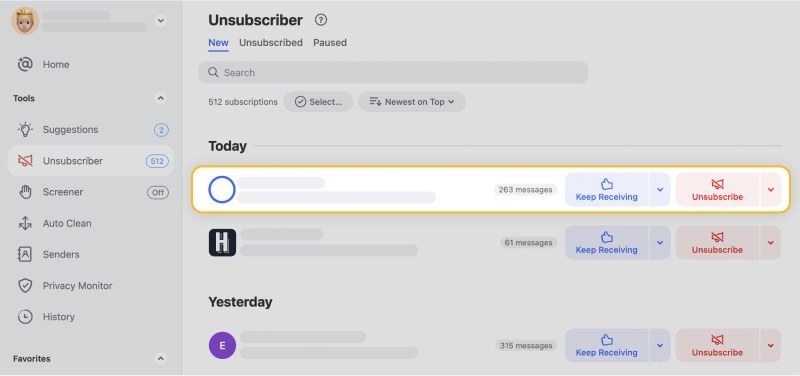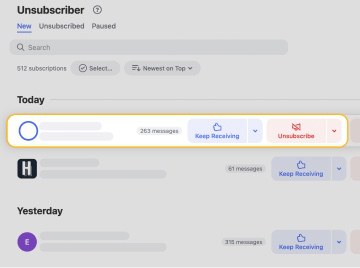 Of course, the app can help you easily unsubscribe from New York Times notifications, stop getting emails from Instagram and other unwanted messages coming from Medium, Groupon, Quora, etc.
How To Block Emails from a Specific Domain In Clean Email
Apple sends different types of emails, and you will need to unsubscribe from each type manually to fully get rid of them. The app offers another option to get rid of unwanted emails — block the entire domain.
Open the app and sign in with your mail account.
Go to the Inbox folder and type in "apple.com."
Select all found messages.
Click the Block option from the toolbar.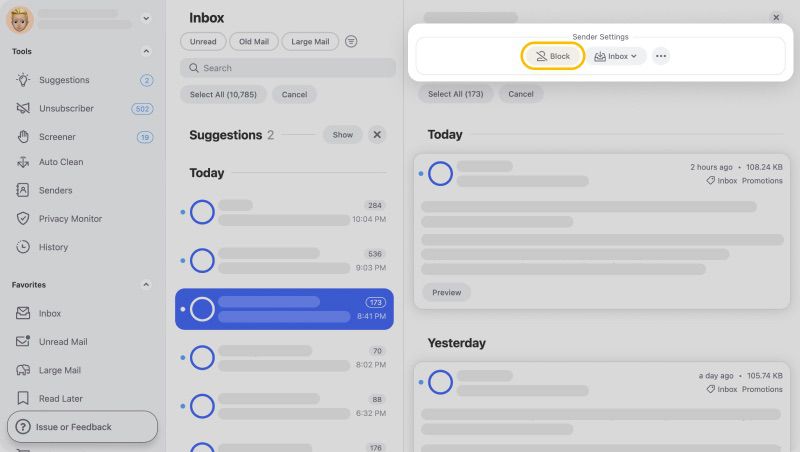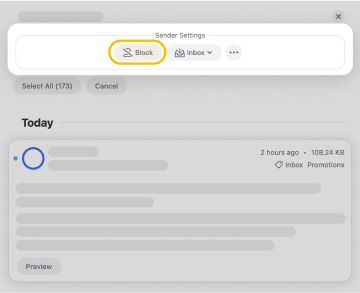 This option also works to stop getting emails from Netflix, turn off notifications from Reddit, eBay, and more.
Move emails to a dedicated "Read Later" folder
If you don't want to get rid of all Apple emails but also don't want them cluttering your inbox, you can move them to a dedicated Read Later folder. Interact with them at your convenience and never worry about unwanted messages getting in your way.
Here's how it works:
Open the app and sign in with your mail account.
Select the Unsubscriber tool from the left pane.
Click the Read Later button next to the mail address from which Apple News sends you messages.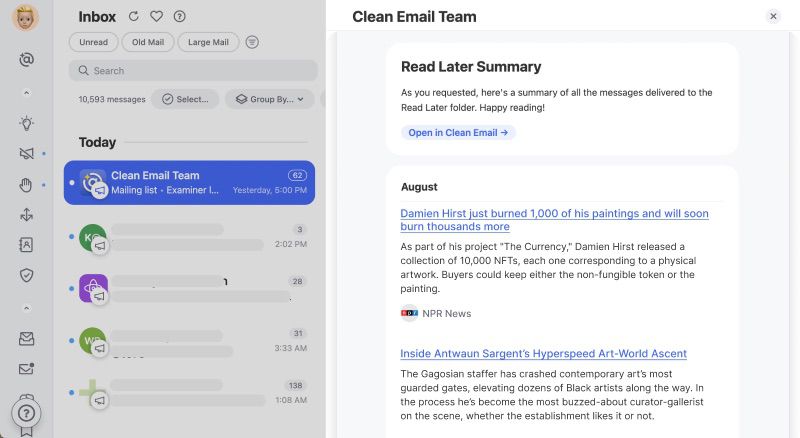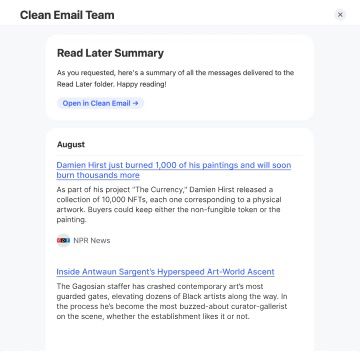 Set an automatic rule to filter emails
Clean Email has an Auto Clean feature that allows you to filter incoming messages based on the rules set. If you don't want to delete Apple emails, set up a rule to send those messages to a special folder, archive them, or mark them as Read or Unread.
Bottom line: The app transforms your inbox experience by displaying only the most important messages at all times. Gain more control over how you receive and interact with emails and never miss an important message again!
Wondering how to stop spam emails or how to unsubscribe from emails on Outlook? Visit our blog to clean up your inbox and boost your productivity!