Unsubscribe from DoorDash Emails: 3 Methods
DoorDash emails can overwhelm your inbox, especially if you get so much junk mail that you miss important messages. Here are several ways you can leverage the DoorDash unsubscribe email option manually.
1. How to stop getting emails from DoorDash on mobile
Got the DoorDash app? You're one step closer to unsubscribing via mobile device.
Open the app and go to your Account Settings.
Go to Notifications.
Update your preferences.
2. How to stop getting DoorDash emails in a browser
You can also unsubscribe from DoorDash emails on your computer or laptop. Open a new browser window and follow these steps:
Go to DoorDash.com.
Log into your account.
Update your preferences.
3. How to unsubscribe from DoorDash emails in your email provider
You can unsubscribe from DoorDash emails without ever leaving your inbox. Here's how:
Log into your mail account.
Locate a DoorDash message.
Scroll to the bottom and click the Unsubscribe/Manage option (learn more about how the Gmail unsubscribe link works).
Follow the prompts to update your preferences.
How to Stop DoorDash Emails Using Clean Email
Each of the methods outlined above requires manual action and lots of time. There's a faster, easier, and more effective way to get rid of DoorDash messages for good — the Clean Email app.
This app puts inbox management back into your hands. You can choose which messages make it to your inbox and which ones get blocked, archived, or moved to specific folders. It's easy to set up and use, requires no coding, and works flawlessly once you set up your desired actions.
You can stop DoorDash emails completely, send them to different folders, keep only the newest message, and get an email summary of the actions the app took each week. It also works for other types of unwanted emails from Twitch, Reddit, Amazon, Zillow, LinkedIn, Indeed, and many more.
The app supports all mail providers and platforms with IMAP, including Apple Mail, Gmail, Yahoo!, Outlook, and more. You can also use the app across multiple mail addresses, such as student, work, and personal accounts. It's a faster option than unsubscribing from newsletters manually, especially if you receive messages from lots of different senders.
Learn more about how to unsubscribe from emails on iPhone and how to opt out from emails without an unsubscribe link.
How to Unsubscribe from DoorDash Emails in Clean Email
Follow these quick and easy steps for unsubscribing from unwanted newsletters:
Log into the app and connect your inbox.
Select the Unsubscriber feature from the left sidebar.
Use the Search bar to find the DoorDash subscription.
Click Unsubscribe next to it. You're done!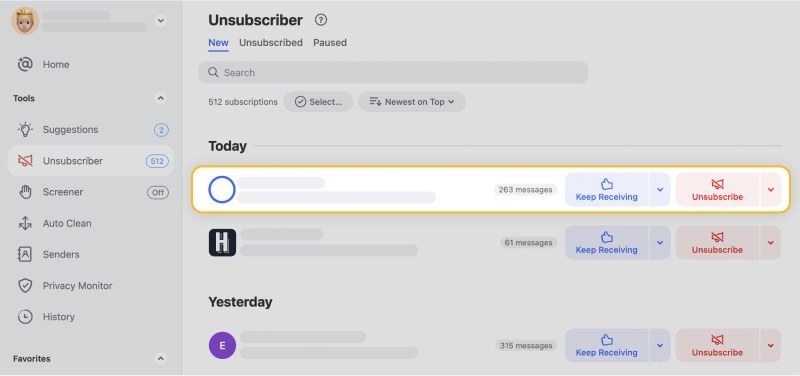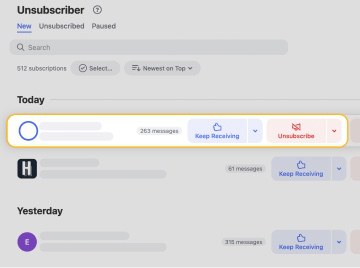 Bonus: the app also works to unsubscribe from Walgreens emails, Uber, Quora, stop OfferUp emails, and many more!
How to Block Emails from a Specific Domain In Clean Email
Alternatively, you can get rid of all DoorDash messages by blocking the entire domain. Some companies send multiple types of emails from multiple addresses. If you only block one address, you may still receive DoorDash emails even though you think you've unsubscribed.
Here's how you can block an entire domain:
Launch the app and sign into your mail account.
Open the Inbox or All Mail smart view.
Type @doordash in the search bar.
Click "Select All" and then choose "Block."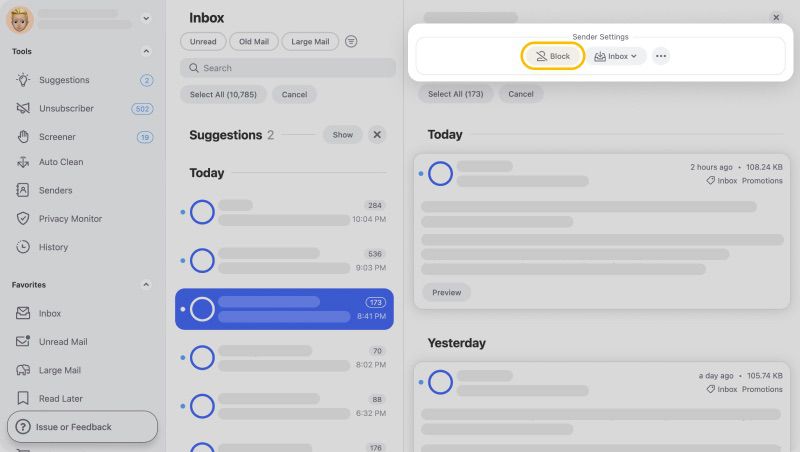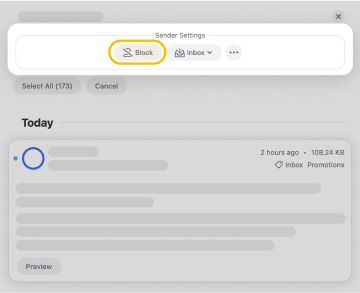 Move DoorDash Email Notifications to a Dedicated "Read Later" Folder
If you don't want to unsubscribe from all DoorDash emails but also don't want them cluttering your inbox, you might consider using the Read Later option in Clean Email. Read Later allows you to send selected messages to a dedicated folder where you can engage with them at your convenience.
Launch the app and sign in with your mail account.
Locate your DoorDash message.
Choose the Read Later option (on the sender row). Messages will be automatically moved into the Read Later folder.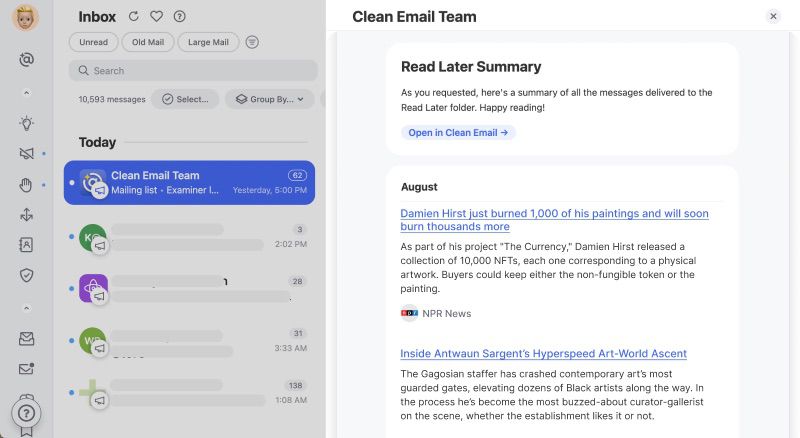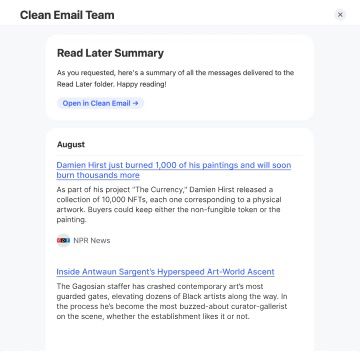 Set an Automatic Rule to Stop DoorDash Emails
Another feature you can use is the Auto Clean, which filters incoming messages based on pre-defined rules that you set up. Instead of deleting DoorDash messages altogether, you can choose to keep only the newest message, move to a specific folder, archive, or mark them read or unread — all automatically.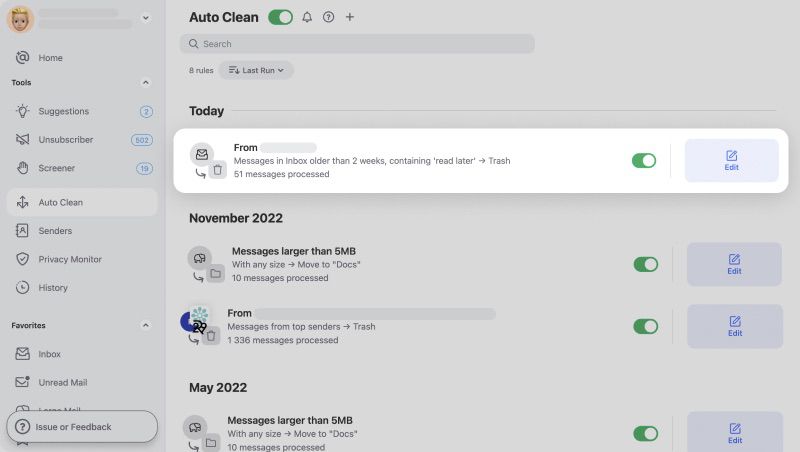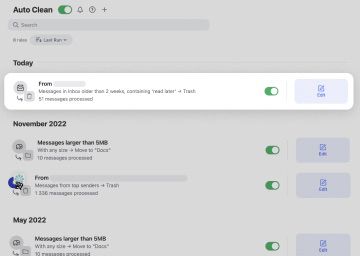 Take back your time and get a cleaner inbox!
Wondering how to unsubscribe from Apple News emails or how to stop ZipRecruiter emails? Our blog will help you learn how to unsubscribe from unwanted newsletters from cluttering your inbox.