Unsubscribe From Best Buy Emails: 3 Methods
Best Buy lives up to its name in many ways, offering great deals on electronics and other items you use every day. But when you no longer want to see their sales crowding your inbox, getting rid of them can be a chore. This is because it typically sends from multiple mail addresses. Let's look at three ways to unsubscribe from Best Buy emails.
1. How to Stop Best Buy Emails on Mobile App
If you use an email mobile app, you can opt out directly on your device. Here's how:
Open your email app.
Locate a Best Buy message in your inbox.
Click the Unsubscribe button that should be in the footer text in the message.
Follow the confirmation steps to opt out.
2. How to Cancel Best Buy Emails in a Browser
You can also unsubscribe from Best Buy emails from your normal desktop browser. Any browser, such as Firefox, Chrome, or Microsoft Edge will work.
Log into your email service provider or email client.
Locate a message from Best Buy in your inbox or junk mail folder.
Open the message and look for the Unsubscribe link, usually in the footer text.
Complete the request to unsubscribe.
3. Ask Best Buy To Stop Sending You Emails
If you don't want the hassle of clicking the Unsubscribe button for all of the different types of messages you receive, you can send Best Buy an email. Here's how:
Log into your mail account.
Send a message to PrivacyManager@bestbuy.com.
Include your current contact information and unsubscribe request in the email.
How to Stop Receiving Emails from Best Buy Using Clean Email
Clean Email is a user-friendly app that makes it easy to opt out from unwanted messages within seconds.
It supports all major mail service providers like Gmail, Outlook, and Yahoo, plus you can link multiple accounts to the app. Clean Email is easier and faster than unsubscribing from emails manually.
How to Unsubscribe From Best Buy Emails In Clean Email
Here's the fastest way to unsubscribe from Best Buy emails using this app:
Open the Clean Email app and connect your mail account.
Choose "Unsubscriber" from the left panel.
Choose all senders you no longer wish to receive messages from, then click "unsubscribe" next to each of them.
All of your Best Buy messages will be automatically cleaned from your inbox.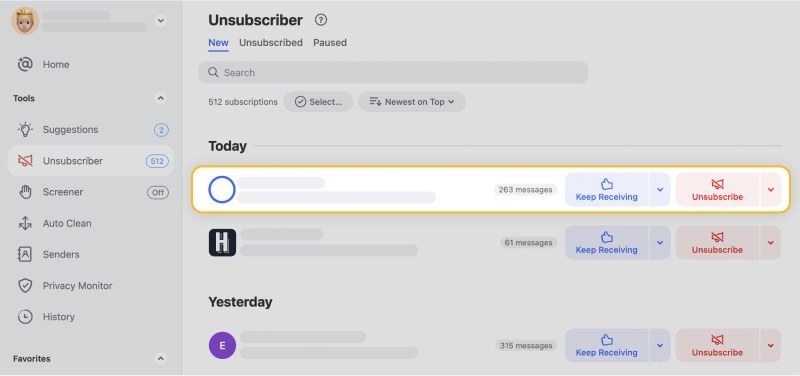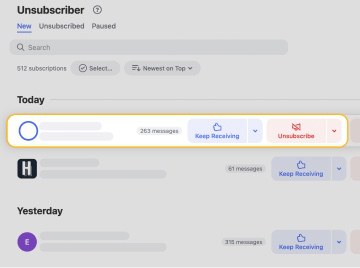 Of course, the app can help you easily stop YouTube emails, unsubscribe from Twitter notifications, and other unwanted emails coming from Facebook, PayPal, Medium, etc.
How To Block Emails From a Specific Domain In Clean Email
Another option to stop Best Buy emails is to block the entire domain in Clean Email. This is helpful when you've already unsubscribed but you're still receiving emails.
Open the app and sign into your account.
Choose the Inbox or All Mail smart view.
In the search box, type in "bestbuy.com"
Choose "Select All" and choose the Block action.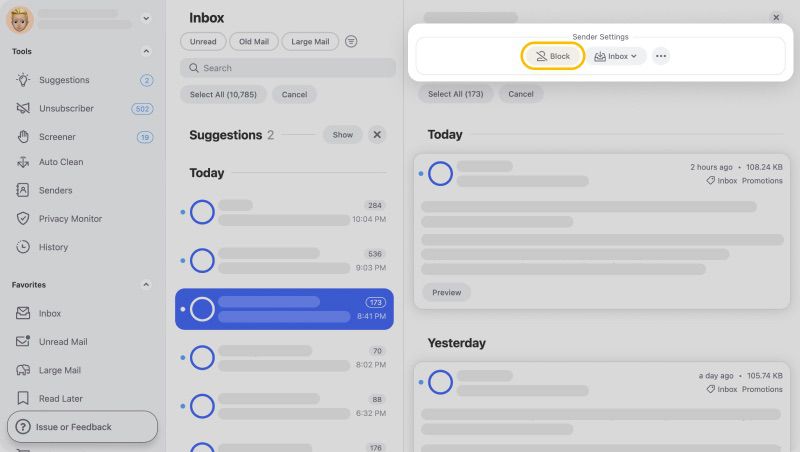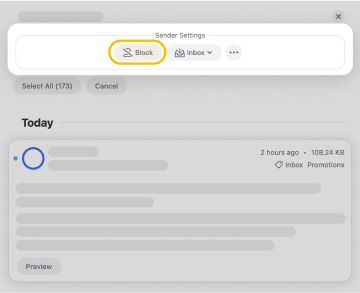 All messages from that domain will be blocked from your inbox. This option also works to stop LinkedIn emails, notificaions from Amazon, eBay, and more.
Move Best Buy Emails to a Dedicated "Read Later" Folder
If you don't want to completely unsubscribe from Best Buy emails, you can use Clean Email to automate how your messages are sorted. Move the emails to a dedicated Read Later folder so they don't get in the way of your other important messages.
From the main menu of the app, choose Unsubscriber.
Type "@bestbuy" in the search box.
Choose the Read Later option on the sender row.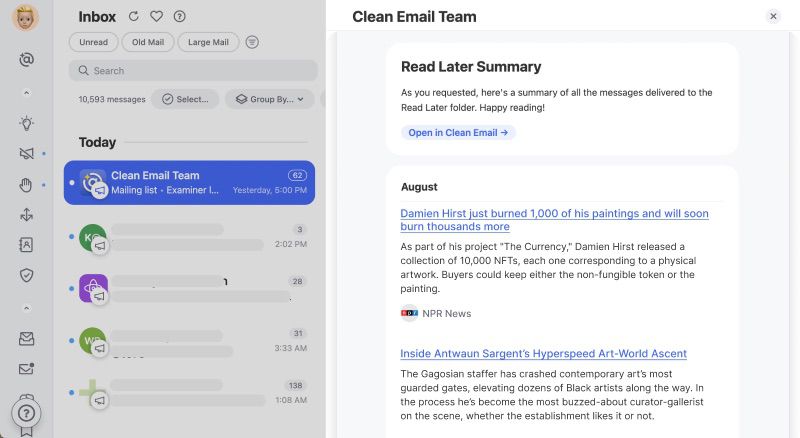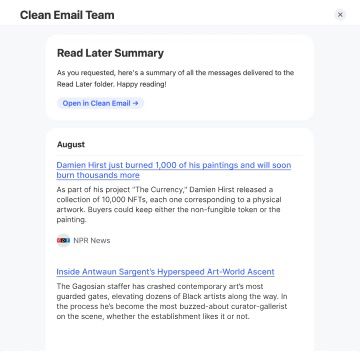 Set an Automatic Rule To Filter Emails from Best Buy
Clean Email also has an Auto Clean feature that filters incoming emails that match a rules set. If you don't want to delete Best Buy notifications, you can set a rule to mark them unread, archive, or move to a specific folder.
Wondering how to unsubscribe from Uber emails, Pinterest, or Quora notifications? Visit our blog to clean up your inbox and boost your productivity!