How to Stop Emails from Chase: 3 Methods
If you're tired of getting spam email from Chase, there are a few things you can do about it. Here are some straightforward ways to remove yourself from its mailing list.
1. Chase Unsubscribe Email Options on Mobile
If you're a Chase banking customer, you can use your mobile app to update your email preferences. Here's how:
Log into your Chase account via the app.
Go to Profile & Settings.
Select Email or Phone.
Update your preferences.
💡 Note: If you are receiving push notifications from Chase, you can update your permissions in your phone's settings for the Chase app.
2. How to Stop Getting Emails from Chase In a Browser
Another option is to log into your Chase account via a normal web browser on any internet-connected device. Here's how:
Go to Chase account login page.
Enter your credentials.
Go to Profile & Settings.
Select Email or Phone.
Update your preferences.
3. How to Unsubscribe From Chase Email In Your Mail Provider
If you already have a Chase email in your inbox, you can use it to unsubscribe from marketing mailings. However, keep in mind that Chase may send messages from multiple mail addresses, so you will need to unsubscribe from each type of email for this option to work. Here's how:
Go to your mail inbox.
Open a Chase message.
Locate the Unsubscribe or Update Preferences link (follow our guide on how to unsubscribe from emails without an unsubscribe link).
Follow the prompts to unsubscribe from Chase emails.
Unsubscribe from Chase Banking Email Using Clean Email
A better approach to unsubscribe from unwanted Chase spam is to use the Clean Email app. This app connects directly to your inbox and lets you opt out from unwanted newsletters in bulk. It works for Chase marketing emails, as well as helps to stop unwanted emails from GameStop, Reddit, Amazon, Walmart, Target, LinkedIn — any of the messages you don't want crowding your inbox!
Once connected to your mailbox, you can select the emails you no longer want and click Unsubscribe. Clean Email does the heavy lifting from there to ensure you're removed from mailing lists. Even if the request needs several days to fully process, we'll keep blocking the emails you don't want — the app takes effect immediately!
The app supports all mail providers with IMAP, including Outlook, Yahoo!, Gmail, AOL, and more. You can use the same Clean Email account across all of your email inboxes, including work, school, and personal. We make it faster and easier to get rid of spam emails compared to doing it manually. Just a few clicks and you're done!
How to Unsubscribe from Chase Emails in Clean Email
The app helps you take back your time and never miss an important message. Here's how easy it is to opt out from unwanted newsletters:
Launch the app and connect your mailbox.
Select the Unsubscriber feature from the left-hand pane.
Search for the Chase newsletter in the Search bar.
Click Unsubscribe next to it and you're done!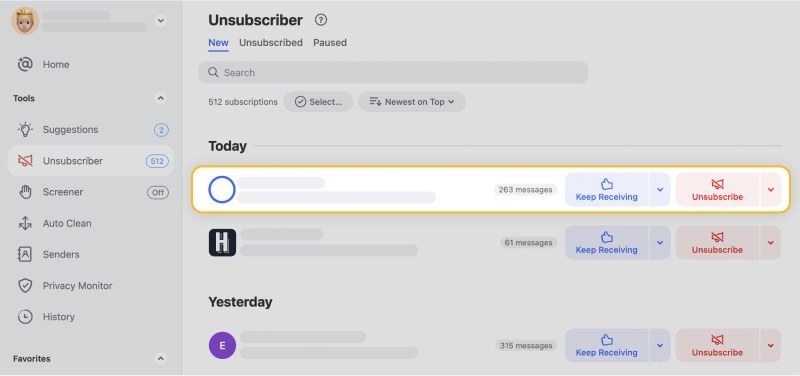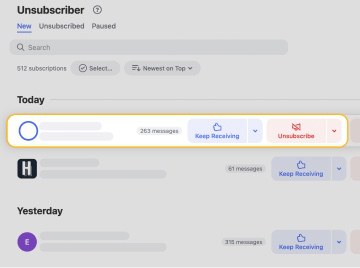 How to Block Chase Emails in Clean Email
There's another option to get rid of unwanted Chase emails — block the entire domain. This is helpful when you have already requested to opt out, but the company keeps sending messages anyway. In some cases, Chase may send different types of messages from different mail addresses. Blocking the domain ensures no email slips through the cracks.
Here's how it works:
Launch the app and sign in to your mailbox.
Open the All Mail folder on the left-side pane of the main dashboard.
Type @chase.com in the search bar.
Click Select All and choose Block.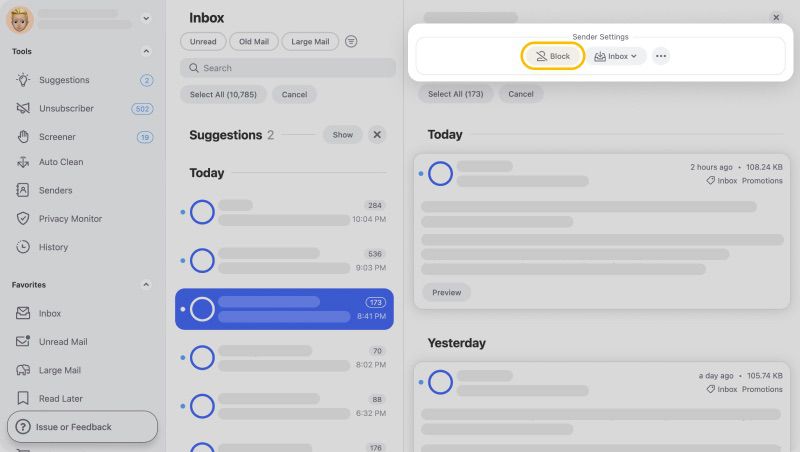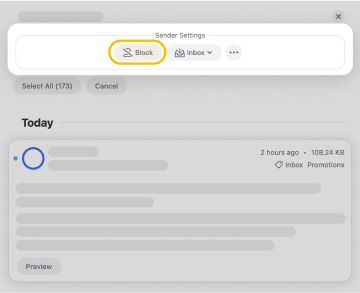 Move Chase Email Notifications to a Dedicated "Read Later" Folder
Clean Email does so much more than remove unwanted emails. Gain more control over how you receive and manage your emails, all without lifting a finger once you set up your preferences.
For example, you can move Chase emails (or other messages) to a dedicated Read Later folder instead of unsubscribing. This allows you to check those emails whenever you want without having them take up space in your main inbox.
Here's what that process looks like:
Launch the app and sign in with your mailbox.
Select any Chase message.
Choose the Read Later option (on the sender row) to send all future emails to a special Read Later folder.
Set an Automatic Rule To Stop Chase Emails
The app's Auto Clean feature gives you even more control over your messages. Set up a simple rules set for the emails you receive: delete incoming Chase emails, keep only the newest one, archive them after 90 days, mark them as Read, or move them to a specific folder. The choice is always yours with Clean Email!
Wondering how to unsubscribe from Epic Games emails, stop Evernote emails, or how to stop getting emails from College Board? Our blog will help you learn how to opt out from unwanted newsletters cluttering your inbox.