Unwanted Subscriptions Can Be Stopped
There's a subscription mail epidemic going on. Every day, countless Gmail users around the world receive so many unwanted subscription messages that they can barely keep up with them. While some proactively block emails on Gmail using filters and the Spam button, only unsubscribing solves the problem.
That's because blocking doesn't stop unwanted subscription emails from being sent. It simply prevents them from ending up in your inbox. While it does accomplish the goal of keeping your inbox clean, it doesn't reduce the load on your mail server and the surrounding infrastructure.
What's worse, the sender may switch to a different email address at any moment, forcing you to set up a new email filter as yet another temporary solution to a problem that requires a permanent one: unsubscribing, which is exactly what this article is all about.
Unsubscribe from Emails in Gmail
Learning how to unsubscribe Gmail subscriptions is easy because the popular email service automatically recognizes subscription emails and conveniently labels them accordingly, keeping them away from your inbox.
Follow the steps below to display only subscription emails in Gmail:
Log in to your Gmail account.
Select categories from the left pane.
Choose one of the categories where subscription emails are automatically placed (Social, Promotions, and so on).
Now that you see only subscription emails, learning how to unsubscribe from them is easy:
Click on any subscription email to open it.
Look for the Gmail unsubscribe link next to the sender's name and address.
Click the unsubscribe link and confirm your decision to opt out.
You'll be taken to the sender's website, where you need to change your subscription preferences one last time.
That's how easy it is to unsubscribe Gmail subscriptions. There are only two problems with this method:
The Gmail unsubscribe link is not always available.
You can't use this method to mass unsubscribe Gmail subscriptions.
Fortunately, other ways to unsubscribe from emails in Gmail exist, and they solve both of these problems. Check out this video to learn more about them.
Other Ways to Unsubscribe from Emails in Your Gmail
Let's take a closer look at two alternatives to the native Gmail unsubscribe method. These methods are guaranteed to come in handy if your goal is to end up with a perfectly organized inbox without wasting hours and hours of your precious time on email management.
Method 1: Clicking the Unsubscribe Link
The Controlling the Assault of Non-Solicited Pornography And Marketing Act of 2003 (or just CAN-SPAM for short), requires all senders of commercial email to include a working opt-out link in every subscription message.
Thanks to this and other similar laws, most subscription emails these days have an unsubscribe link or unsubscribe button somewhere near the bottom. To opt out, you can simply click the link and follow the instructions on the sender's website.
Unfortunately, some senders purposefully complicate things by requiring you to log in first and provide a reason why you're unsubscribing before allowing you to click the unsubscribe button.
Method 2: Using a Gmail Unsubscribe Tool
Gmail unsubscribe tools are the answer to the question: How to unsubscribe from emails without link? They also come in handy when you want to opt out from multiple subscriptions at the same time.
As their name implies, Gmail unsubscribe tools exist to help Gmail users unsubscribe from unwanted subscriptions, and they have a whole host of useful features to make inbox cleaning effortless.
In the next section of this article, we're taking a closer look at a Gmail unsubscribe tool called Clean Email, which stands out from the pack with its privacy-oriented approach.
How to Mass Unsubscribe Gmail Subscriptions Using Clean Email
Clean Email is a popular unsubscribe app for Gmail and other email services (learn how to unsubscribe from emails on Outlook and how to unsubscribe from emails on Yahoo).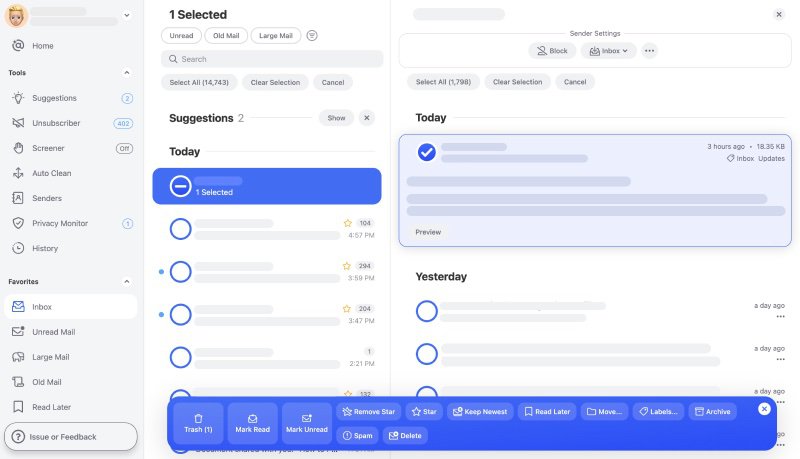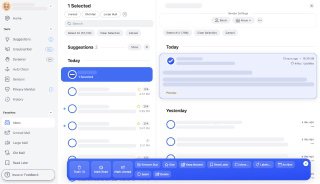 Only other similar apps, it doesn't keep, sell, or analyze your data for the purposes beyond providing its public features. Instead of relying on data from emails to sustain its business, it charges a reasonable subscription fee on a monthly or annual basis.
Just like Gmail automatically labels emails based on their content, Clean Email provides a handy overview of your entire inbox by sorting email messages into the so-called Smart Views, which represent the most common email categories encountered by most users, such as Subscriptions, Travel, Notifications, and so on.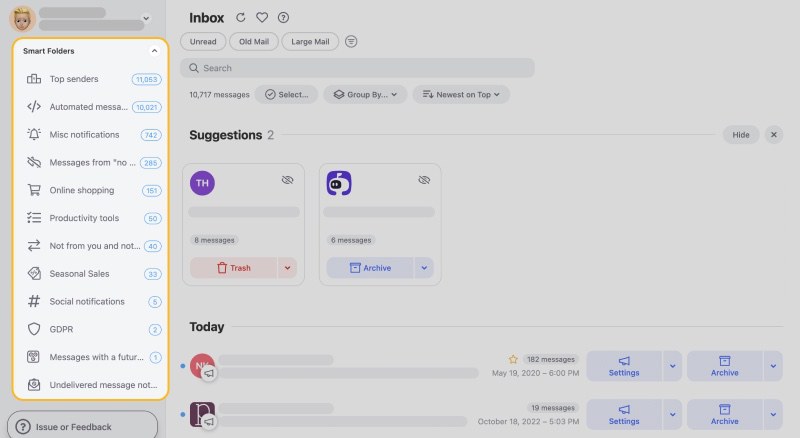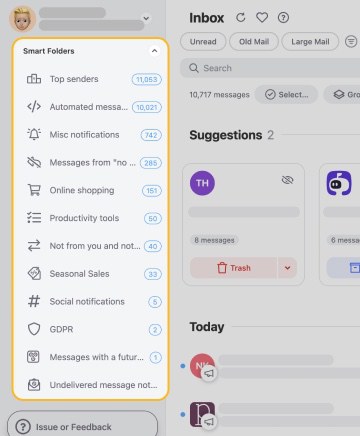 Whenever you apply any action in the app, you get the option to apply it automatically in the future to all other emails that match the same criteria. With this feature alone, you can keep your inbox from turning into one huge pile of spam.
Follow these steps to unsubscribe from emails with Clean Email:
Go to: https://clean.email/
Click the Try it Now For Free button.
Connect your Gmail inbox.
Select the Unsubscriber tool from the left pane.
Click the Unsubscribe button next to the subscription you no longer wish to receive.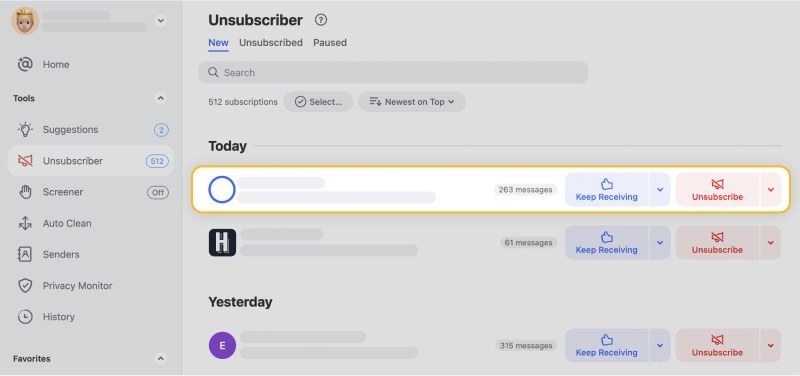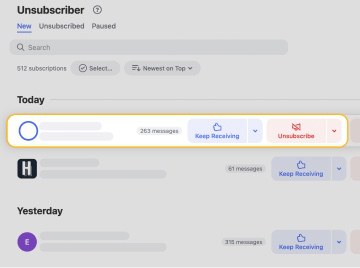 You can then simply repeat the last step to opt out from other subscriptions. The simplicity of the process, coupled with Clean Email's ease of use and focus on privacy, is what makes it the best unsubscribe Gmail app around.
---
How to Unsubscribe from Emails on Gmail - FAQs
How do I unsubscribe from unwanted emails?
There are several ways to unsubscribe from unwanted emails. You can look for unsubscribe links at the bottom of subscription messages, but not all senders include them. That's why we recommend you use an unsubscriber app like Clean Email, which can instantly opt you out even from subscription emails that don't contain a required link.
How do you delete a lot of emails at once Gmail?
Here's how to delete a lot of emails at once in Gmail:
1. Filter your inbox to display only the emails you want to delete.
2. Click the little check box under the search bar to select all visible email messages.
3. Click the "Select all conversations that match this search" link" to select all messages that match your filter criteria.
4. Click the delete button to delete all messages at once.
5. Confirm your decision to delete all selected messages.
Alternatively, you can use a bulk email cleaner like Clean Email, whose Smart Views make it really easy to select emails for deletion.

How does Gmail unsubscribe work?
Gmail automatically displays an unsubscribe link next to addresses that send subscription emails. When you click it, you are transported to the sender's unsubscribe page, where you can confirm your decision to unsubscription.
How do I mass unsubscribe from Gmail?
To mass unsubscribe from Gmail, you need an unsubscriber app like Clean Email. With it, you can opt out from any subscription (even if it doesn't contain an unsubscribe link) with a simple click.
What does Gmail unsubscribe button do?
The Gmail unsubscribe button doesn't magically opt you out from a subscription. Instead, it takes you to the sender's unsubscribe page, where you must manually complete the unsubscribing process.