Unsubscribe from Epic Games Email: 3 Methods
Like many companies, Epic Games has an "epic" email marketing strategy. But when they start to overwhelm your inbox, you can easily unsubscribe from them using a variety of methods. Let's look at a few in more detail.
1. How to stop Epic Games emails on mobile
If you have a mobile phone, you can unsubscribe from Epic Games emails from your phone's inbox. Here's how:
Go to your inbox on your mobile device.
Open an Epic Games message.
Search for the Unsubscribe link, click it, and follow the prompts.
2. How to turn off Epic Games emails in a browser
You can also use a normal web browser to silence Epic Games emails for good. Here's how:
Navigate to your profile and settings.
Update your mail address or mail preferences.
3. How to stop getting Epic Games email notifications in your mail provider
You can also stop Epic Games emails directly in your inbox using a normal web browser. However, if you are receiving messages from multiple mail addresses, you will need to follow this process for each mail address to completely get rid of these messages.
Go to your mail inbox.
Open an Epic Games message.
Find the Unsubscribe or Update Preferences link located in the message (follow our guide on how to unsubscribe from emails without an unsubscribe button).
Follow the prompts to opt out.
How to Stop Receiving Emails from Epic Games Using Clean Email
There's a better, faster, easier way to get rid of Epic Games emails for good — the Clean Email app! This app for unsubscribing from emails connects directly to your inbox to stop unwanted newsletters and remove you from mailing lists.
One of our most notable features is the Unsubscriber tool. Just select the newsletters you no longer want and click Unsubscribe! The app works in the background to remove you from mailing lists and sends unsubscribe requests to senders. It's the same process you'd normally follow if you were doing it manually. The difference is you can unsubscribe yourself from dozens, even hundreds of mailing lists in just minutes — the app does the rest!
With Clean Email, you can unsubscribe from unwanted emails across all of your mail accounts, including work, personal, and school. We support all email providers (that use IMAP), including Gmail, AOL, Proton Mail, Yahoo!, Outlook, and more. You can also use the app to get rid of Chase emails and other newsletters, including those from Quora, LinkedIn, Reddit, Facebook, Instagram, and more.
It's a faster path to success than doing it manually, plus it's more effective! Start using the app and take back control of your inbox.
How to Unsubscribe from Epic Games Emails In Clean Email
Want to see the app in action? Here's how easy is to stop unwanted senders:
Launch the app and connect your mailbox.
Select the Unsubscriber tool from the left-hand panel.
Search for the Epic Games newsletter in the Search bar.
Click Unsubscribe next to it and you're done!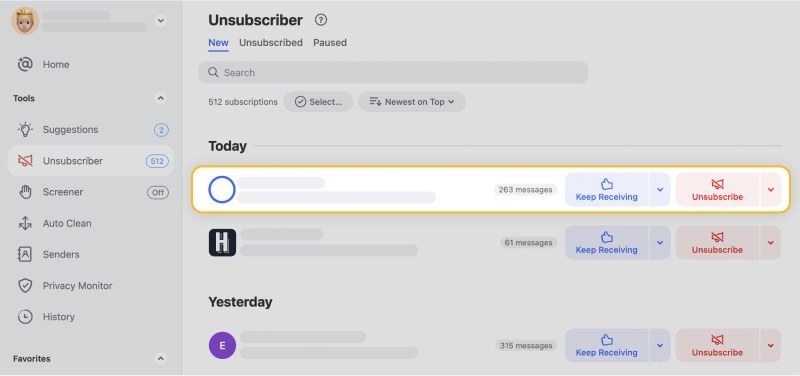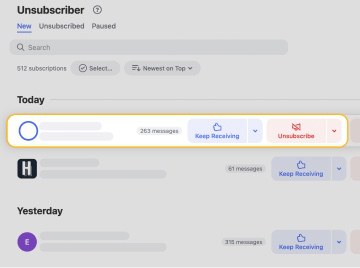 How to Block Epic Games Emails In Clean Email
The app offers another option to stop getting Epic Games emails — block the entire domain. Epic Games sends different types of messages from different addresses. Blocking the domain allows you to unsubscribe from all emails one time without having to update your preferences for each one.
Here's how to do this:
Launch the app and sign in to your mailbox.
Open the All Mail folder on the left-side pane of the main dashboard.
Type @epicgames.com in the search bar.
Click Select All and choose Block.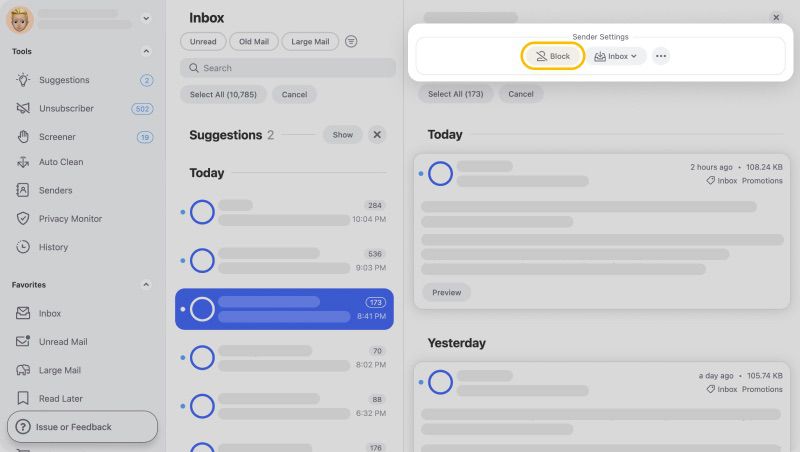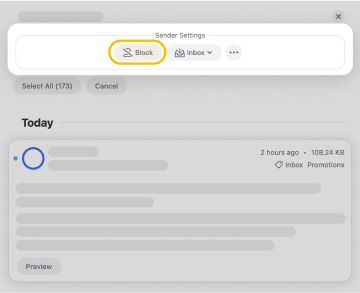 Move Epic Games Emails to a Dedicated "Read Later" Folder
If you don't want to get rid of all Epic Games messages, the Read Later folder has you covered. You can send these emails to a dedicated folder to read at your convenience. The messages won't take up valuable space in your inbox, allowing you to keep things neat and tidy.
Here's how it works:
Launch the app and connect your mail account.
Select any Epic Games message.
Choose the Read Later option (on the sender row) to send all future messages from this sender to a special folder.
Set an Automatic Rule To Stop Epic Games Emails
Clean Email's Auto Clean feature uses pre-defined rules sets to give you even more control over your inbox. For example, you can choose to automatically archive Epic Games emails after 90 days, mark them as Read, keep only the newest message, organize the emails in a certain way, and more. It's better inbox management at your fingertips — try Auto Clean today!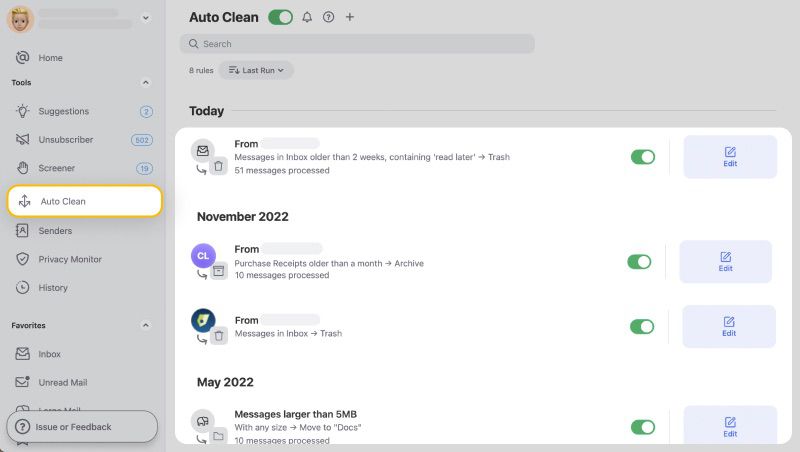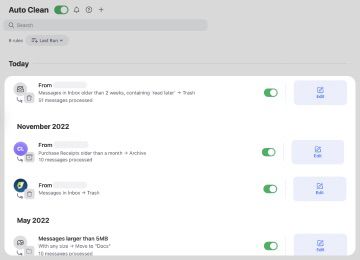 Wondering how to unsubscribe from Hulu emails, stop Evernote emails, or how to stop getting emails from Morning Brew? Our blog will help you learn how to opt out from unwanted newsletters cluttering your inbox.