Unsubscribe From Facebook Emails: 3 Methods
If you'd like to unsubscribe from Facebook emails, you can try one of these three main methods.
1. How to stop emails from Facebook on mobile app
If you want to unsubscribe from Facebook emails through the mobile app, simply follow these steps:
Open the mobile app and click on the menu in the top right corner.
Scroll down to Settings & Privacy, then tap Settings.
Scroll down to the Notifications section, and tap Notification Settings.
From here you can choose which specific notifications you receive, and you can also go to the Email section and unselect notifications for email.
2. How to stop Facebook from sending emails in a browser
Believe it or not, stopping unwanted messages through Facebook on the web browser is very similar to the mobile app.
Open your web browser.
Go to www.facebook.com and login.
Click on the dropdown menu in the top right corner.
Click Settings & Privacy, then click Settings.
Click on Notifications on the left hand side.
Go to Email and select the arrow to reveal more options.
Under Email Frequency, select "Only about your account." This will opt you out of all messages except important ones about your account, security, and password.
3. How to stop getting Facebook emails in your email service provider
As you can tell, stopping emails from Facebook involves lots of steps if you go through their mobile app or the website. For this reason, you may want to stop emails directly through your mail service provider. Here's how to do that:
Pull up your email via your web browser or smartphone app.
Search for a message from Facebook and open it.
Scroll to the bottom of the message and look for the words "If you don't want to receive these emails from Facebook in the future, please unsubscribe."
Click on the word "unsubscribe."
From here, you can click on "manage notification settings" and opt out of emails.
How to Stop Receiving Emails from Facebook Using Clean Email
If you're short on time, you may not have time to click through Facebook settings just to stop receiving their messages. However, Clean Email offers an Unsubscriber feature that can help you remove unwanted Facebook emails from your inbox with almost no effort. You can even automate unsubscribe requests, pause subscriptions, or even block unwanted messages in just a few clicks.
The app is compatible with many common service providers, like Gmail, Yahoo, Outlook, iCloud, AOL, ProtonMail, Zoho Mail, and more! And, since the app works with all web browsers, MacOS, Android, and iPad/iPhone, you can access it from anywhere, anytime. You can even manage multiple inboxes from one place, which makes it perfect for students and hardworking individuals who use different mail addresses for work, school, and personal use daily.
How to Unsubscribe from Facebook Emails in Clean Email
Follow these steps to unsubscribe from Facebook emails through Clean Email.
Visit https://app.clean.email/ and sign into your account.
Click the "Unsubscriber" button.
Choose all Facebook's senders you want to stop receiving messages from, then click "unsubscribe" next to each of them.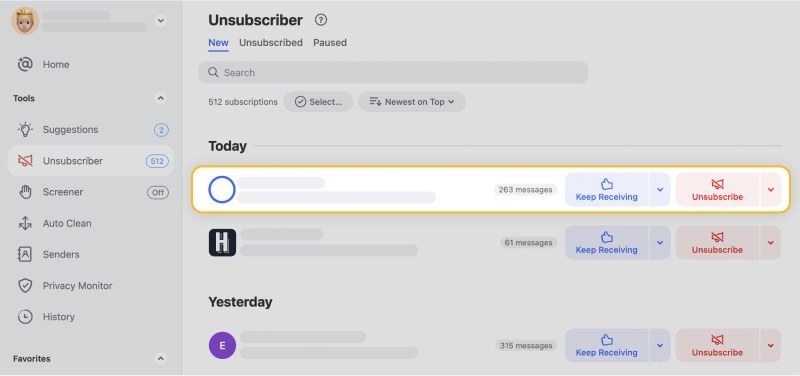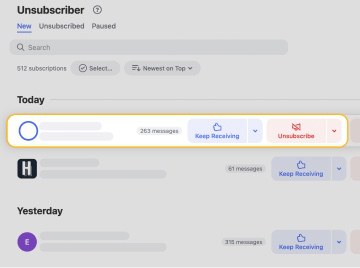 Of course, the app can help you easily unsubscribe from Uber emails and other unwanted notifications, including those coming from Amazon, Twitter, Quora, Medium, LinkedIn, etc.
How to Unsubscribe from All Facebook Emails with Block Feature in Clean Email
Like many other corporations, Facebook uses multiple mail addresses and subdomains for all of the different messages it sends. This can make unsubscribing from all of them very difficult. However, the app makes this process incredibly easy with the Block Feature. In fact, you can block all Facebook emails with these simple steps:
Open your Clean Email account.
Click on Inbox or All Mail smart view.
In the search box, type in "facebook.com" (without quotation marks).
Press on the "Select All" button, then press "Block."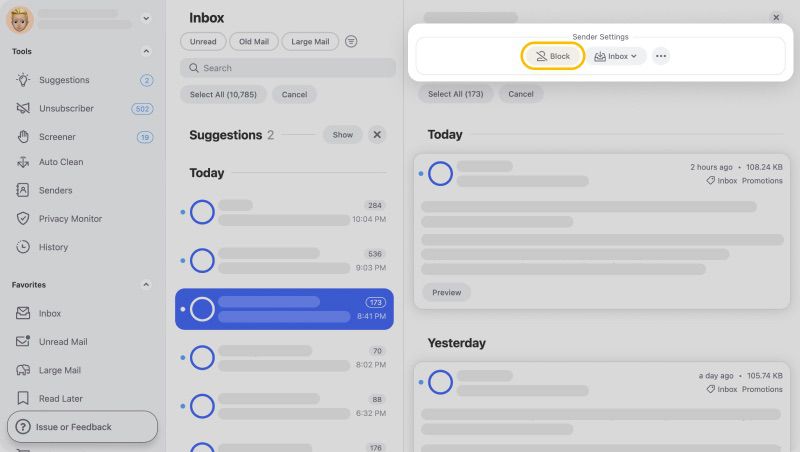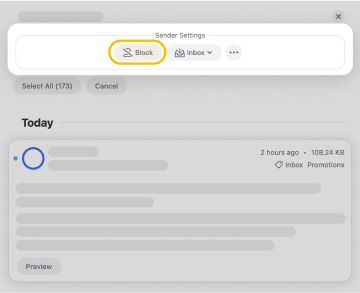 Move Facebook Emails to a Dedicated "Read Later" Folder
The Read Later feature lets you move your Facebook messages out of your inbox without completely deleting them. If you'd rather do this than unsubscribe, follow these steps:
Sign into your app's account and click on the Unsubscriber button.
Type "@facebook" in the search box.
Push the "Read Later" tab on top.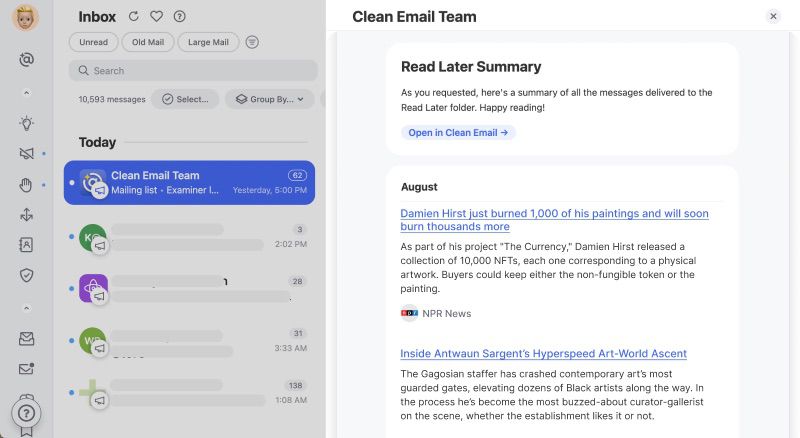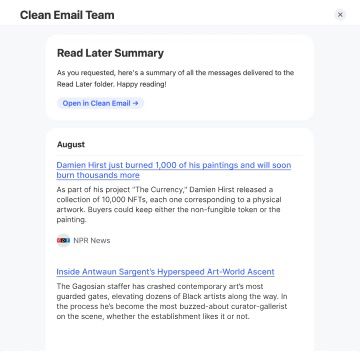 Set an Automatic Rule To Filter Emails from Facebook
Clean Email also offers an Auto Clean feature so you can filter incoming emails automatically using the rules you set. You can use the Auto Clean feature to mark your Facebook emails unread, archive them, or move them to a specific folder using these steps:
Launch the app and click Auto Clean from the home screen.
Choose the "Selected and future similar emails" option.
Select the rule that you want to apply to your Facebook emails.
Wondering how to unsubscribe from Amazon emails, notifications from eBay, Twitter, or other sites? The Clean Email blog can help you stop unwanted messages from cluttering your inbox.