Unsubscribe From Fashion Nova Emails: 3 Methods
Looking for a magic "Fashion Nova unsubscribe email" button? These three methods come pretty close and can help you take more control over your inbox.
1. How to stop Fashion Nova emails on mobile
Unfortunately, there is no way to adjust email preferences in the Fashion Nova mobile app. If you still want to unsubscribe from their emails on your mobile device, you'll have to use the web browser on mobile or opt out using your mail service provider.
2. How to stop Fashion Nova emails in a browser
You can use your regular web browser to update your email preferences. Here is how to do it:
Go to FashionNova.com and log into your account.
Go to your Profile settings.
Go to Notifications.
Update your email preferences by switching the toggle On/Off.
3. How to stop getting Fashion Nova emails in your email provider
If you have a message from this platform sitting in your inbox right now, you can use it to unsubscribe from their emails. Here's how:
Open a message from this marketplace in your inbox.
Locate the Unsubscribe button (usually in the email footer).
Follow the prompts to update your email preferences.
How to Stop Receiving Emails from Fashion Nova Using Clean Email
Want a better way to get rid of Fashion Nova emails? Use the Clean Email app — it's fast, user-friendly, and super effective!
This email unsubscriber app doesn't replace your regular mail inbox. It's an app that you install with whatever email provider or mail client you're using. Once connected, Clean Email gives you a number of options to manage your various messages, including those from Fashion Nova. With just a couple of clicks, you can unsubscribe from unwanted emails, send them to a Read Later folder, block the entire domain, keep only the newest message, and so much more.
The app works across all mail providers with IMAP, including iCloud, Gmail, Outlook, Yahoo!, and more. Use it for all your email addresses, including work, personal, and school accounts.
With this app, you can unsubscribe from unwanted emails from Amazon, Facebook, Instagram, LinkedIn, Quora, Reddit, Target, Walmart, and so many more. It's faster than doing it manually (one by one) and works every time. Try it for yourself!
How to Unsubscribe from Fashion Nova Emails in Clean Email
Ready to say goodbye to unwanted emails? Here's how easy it is with Clean Email.
Log in here and connect your inbox.
Select the Unsubscriber feature from the left sidebar.
Use the Search bar to find the Fashion Nova subscription.
Click Unsubscribe next to it and you're done!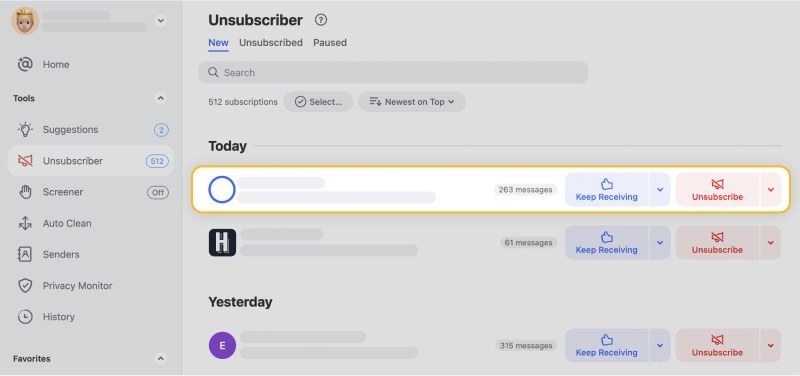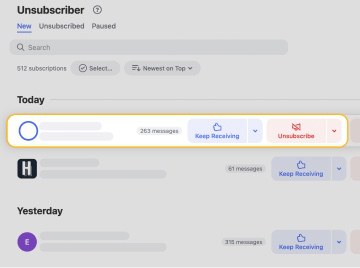 Bonus: the app also works to unsubscribe from Unroll Me emails, Uber, Quora, stop getting emails from Poshmark, and many more!
How to Block Emails from a Specific Domain in Clean Email
There is another way to stop Fashion Nova emails — block the entire domain. Clean Email allows you to block domains to avoid receiving any type of messages from a particular sender. This can be helpful since Fashion Nova may send different messages from different addresses, depending on the content of the message. This is easy to set up:
Launch the app and sign into your mail account.
Type @fashionnova.com in the search bar.
Click Select All and then choose Block.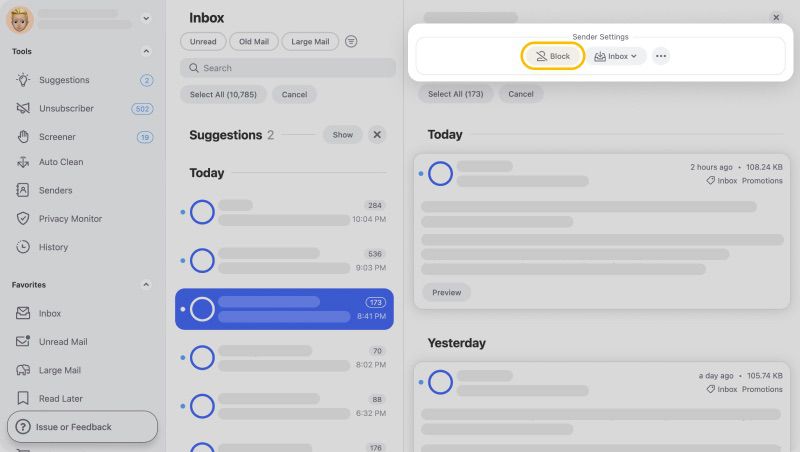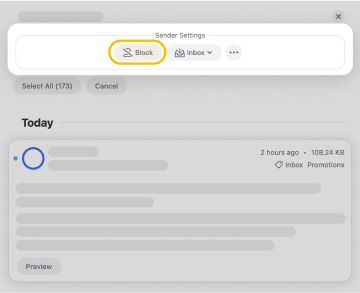 Move Fashion Nova Email Notifications to a Dedicated "Read Later" Folder
If you enjoy getting Fashion Nova emails sometimes, a better option might be to move those messages to a dedicated Read Later folder. Instead of sending newsletters to your main inbox, you can automatically move selected messages into a separate folder to get them out of your way. Engage with them at your convenience without losing them altogether. Your main inbox stays cleaner and more organized, too!
Launch the app and sign in with your mail account.
Select any message from this marketplace.
Choose the Read Later option (on the sender row). Messages will be automatically moved into the Read Later folder.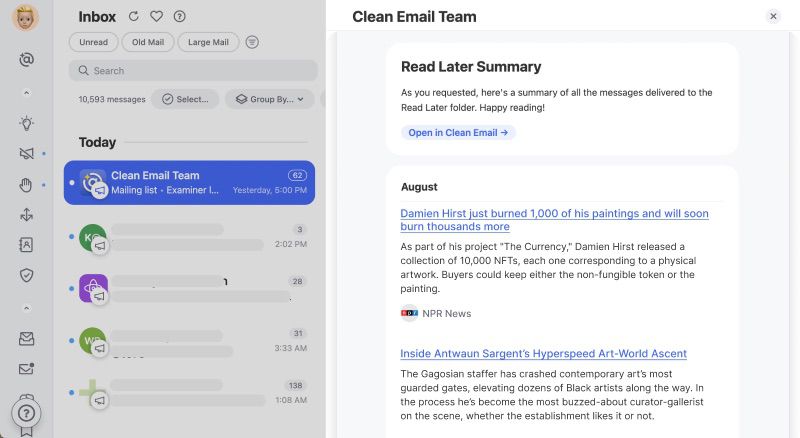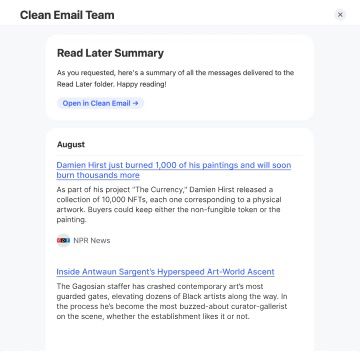 Set an Automatic Rule To Filter Unwanted Messages
There are other ways to manage your inbox using Clean Email. For instance, you can choose to keep only the newest message from Fashion Nova instead of letting them accumulate. Or, you might send all Fashion Nova emails to a specific folder once they hit your inbox. Automatically mark them read or unread, or even archive them. The app gives you tons of features and functions so you can manage your inbox however you like.
Wondering how to unsubscribe from American Express emails, stop Robinhood emails, or how to unsubscribe from GameStop emails? Our blog will help you learn how to opt out from unwanted newsletters cluttering your inbox.