Unsubscribe From GameStop Emails: 3 Methods
If you're googling "GameStop unsubscribe email methods" or something to that effect, you've got a few options. The most obvious method is to go straight to the source. Here's how:
1. GameStop email unsubscribe options on mobile
GameStop has a mobile app that allows you to manage email notifications. Here's how to update your preferences.
Open the GameStop app on your mobile device.
Go to your Account dashboard.
Choose the Communication Preferences and adjust them.
2. How to stop GameStop emails in a browser
If you have a GameStop account, you can update your email preferences in a web browser. Follow these easy steps.
Go to GameStop.com and log into your account.
Go to your Account Settings to find your marketing preferences.
Uncheck the boxes on the types of emails you no longer wish to receive.
3. How to stop getting emails from GameStop in your email provider
One of the fastest ways to update your GameStop email preferences is to unsubscribe through a GameStop message. Here's how:
Open a GameStop message in your inbox.
Look for the Unsubscribe link (you may find it at the footer of the message).
Follow the prompts to update your preferences.
Unsubscribe From GameStop Emails Using Clean Email
Still can't unsubscribe from GameStop emails? There's a better, faster way — the Clean Email app.
This email unsubscribing app connects directly to your inbox. Once installed, you can opt out from unwanted newsletters with just a couple of clicks. It works for GameStop emails as well as senders like Quora, Reddit, Amazon, Target, Walmart, Twitter, Facebook, and many more!
Gain complete control over your inbox, including the brands that send you email. No more wading through lengthy or complex unsubscribing processes. With Clean Email, just tell us who you want to block and we'll handle the rest.
The app supports all mail providers with IMAP, including iCloud, Gmail, Yahoo!, Outlook, and more. It is available on iOS, Mac, Android, and web. You can use the app across all of your mail accounts, including personal, school, and work.
Forget about unsubscribing from emails one at a time — you've got better things to do! We help you take back your time by allowing you to manage your email preferences in bulk. It's your inbox, your way. We just help keep it clean and tidy.
How to Unsubscribe from GameStop Emails in Clean Email
Want to see how this app helps you get rid of GameStop emails? Here's how easy it is!
Log in here and connect your inbox.
Select the Unsubscriber feature from the left sidebar.
Use the Search bar to find the GameStop subscription.
Click Unsubscribe next to it and you're done!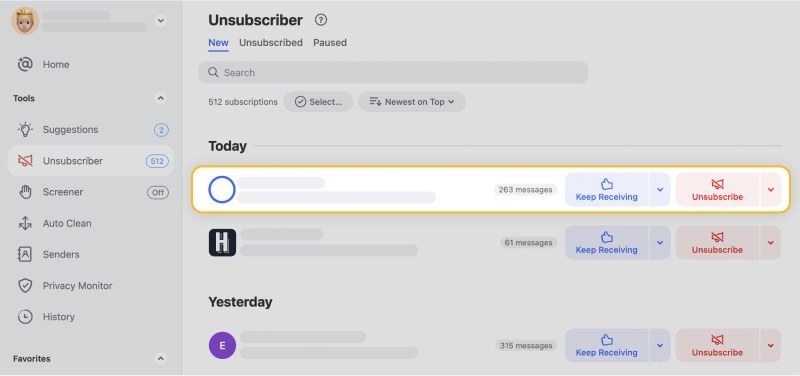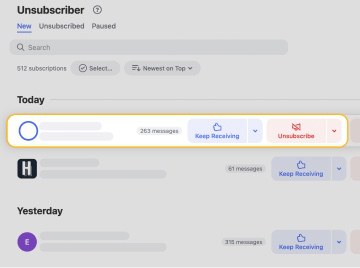 Bonus: the app also works to unsubscribe from Unroll Me emails, Uber, Quora, stop getting emails from Poshmark, and many more!
How to Block Emails from a Specific Domain in Clean Email
There may be times when a request to unsubscribe from GameStop emails doesn't work. That's because this platform may send different types of messages to you from different mail addresses. Unsubscribing from one type of mailings may not work across all types. To combat this, Clean Email offers a unique feature that blocks the entire GameStop domain.
Launch the app and sign into your mail account.
Type @gamestop.com in the search bar.
Click Select All and then choose Block.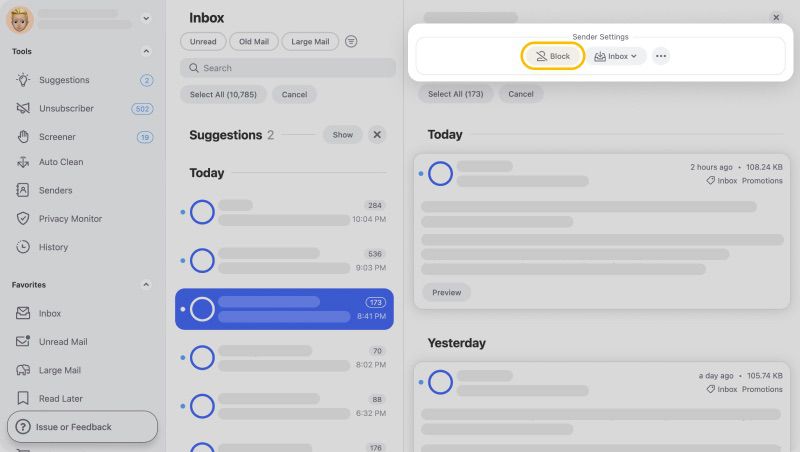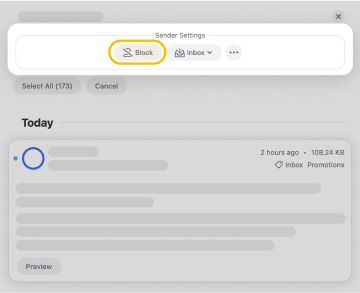 Move GameStop Email Notifications to a Dedicated "Read Later" Folder
If you're overwhelmed with GameStop emails but don't want to get rid of them altogether, there's another option with Clean Email — the Read Later folder.
You can easily set up an automated rule to move all GameStop emails to a dedicated Read Later folder. This way, they're out of your way in the inbox but not gone forever. Engage with them at your convenience and keep a cleaner, more organized inbox.
Launch the app and sign in with your mail account.
Select any GameStop message.
Choose the Read Later option (on the sender row). Messages will be automatically moved into the Read Later folder.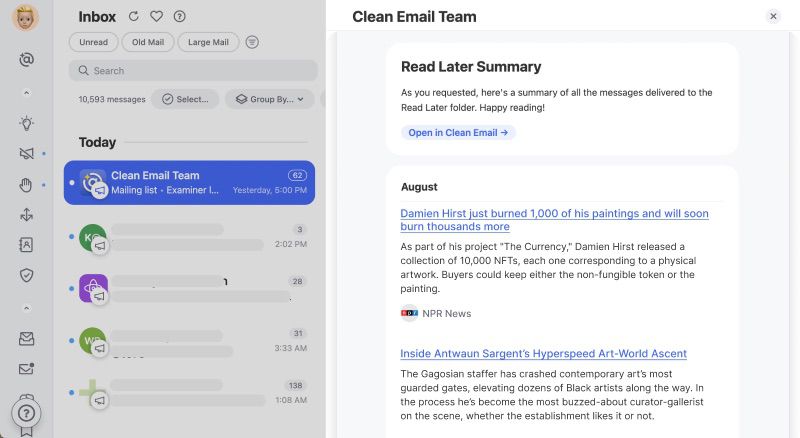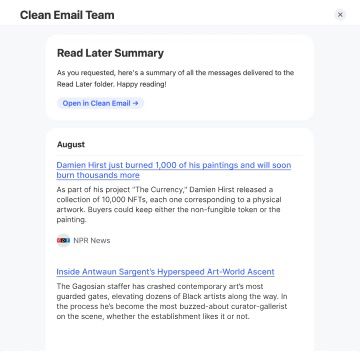 Set an Automatic Rule To Filter Unwanted Messages
Want even more control over your inbox? Clean Email is packed with features that help you organize your inbox in a way that works for you. For instance, with the Auto Clean feature, you can filter incoming emails using matching rule sets. Mark all GameStop emails read or unread without doing all the clicking yourself. Move them to a specific folder, archive them, or keep only the newest message from GameStop. The choices are yours!
Wondering how to unsubscribe from American Express emails, stop DoorDash emails, or how to stop Robinhood emails? Our blog will help you learn how to opt out from unwanted newsletters cluttering your inbox.