How to stop getting Morning Brew email newsletter in your mail provider
Unsubscribing from Morning Brew emails is relatively easy and straightforward. Here is how to do it:
Open a Morning Brew message in your inbox.
Locate the Unsubscribe button in the message (usually in the footer text).
Follow the prompts to opt out from this subscription.
It's better to unsubscribe from a legitimate email instead of marking it as spam. However, if you continue to get Morning Brew emails after trying to unsubscribe, you can block them from appearing in your email inbox. Here's what that process looks like in Gmail:
Select a Morning Brew email newsletter.
Click the Report Spam icon (it looks like a stop sign with an exclamation point).
How to Stop Receiving Emails from Morning Brew Using Clean Email
There's a better, faster way to get rid of unwanted Morning Brew emails — and any other email, too! It's called Clean Email, an app that connects directly to your inbox and takes action on incoming emails automatically.
The app's powerful Unsubscriber feature takes you off of email lists in just a couple of clicks. Whether it's Morning Brew, Amazon, LinkedIn, Twitter, Quora, Reddit, College Board, or any other mass sender, we'll help you stop all unwanted newsletters for good.
Just connect this unsubscribe app to your inbox, select all unwanted newsletters, and click Unsubscribe. We'll go through the process of reaching out to the senders to remove you from email lists, just like you'd have to do yourself. The difference is that you get to free up your own precious time while we do all the hard work. Set it up once and never worry about a crowded inbox again.
The app is designed to work on all major email providers with IMAP, including Outlook, iCloud, Yahoo!, Gmail, and more. Use it on all of your mail addresses, including work, school, and personal accounts. There's never been a better way to get rid of unwanted email!
How to Unsubscribe From Morning Brew Daily Email Newsletter in Clean Email
Good news: you don't need to be technology savvy to use this app. It's super user-friendly, with all of the features you need available on a single row of tools.
Log into the app and connect your inbox.
Select the Unsubscriber feature from the left-hand pane.
Use the Search bar to find the Morning Brew subscription.
Click Unsubscribe next to it and you're done!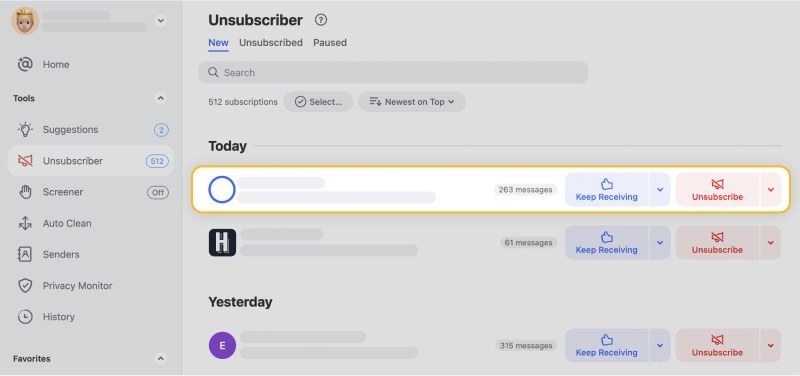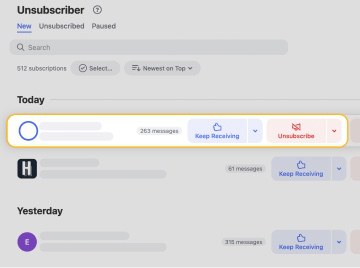 Bonus: the app also works to unsubscribe from College Board emails, Uber, Quora, stop Fashion Nova emails, and many more!
How To Block An Entire Domain In Clean Email
Want an even better way to get rid of Morning Brew emails? Use Clean Email's Block feature. Instead of unsubscribing from emails one by one, the app can block entire domains. This way, if a sender uses multiple email addresses, you can get rid of all of them in one fell swoop.
Launch the app and sign into your mail account.
Open the Inbox or All Mail smart view.
Type "@morningbrew.com" in the search bar.
Click Select All and then choose Block.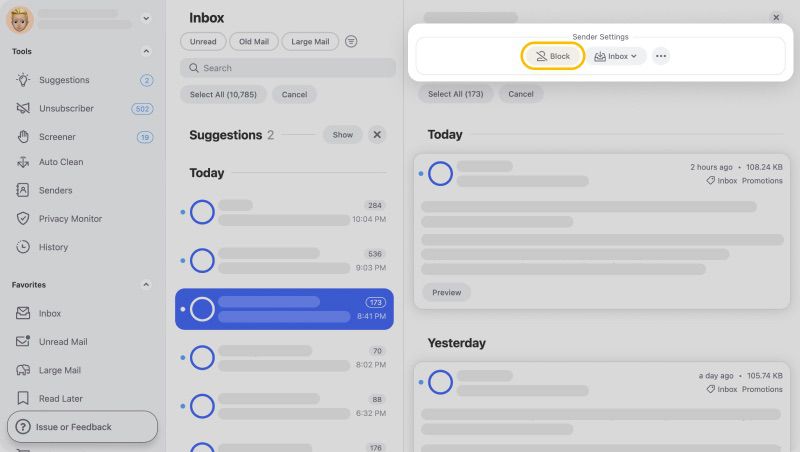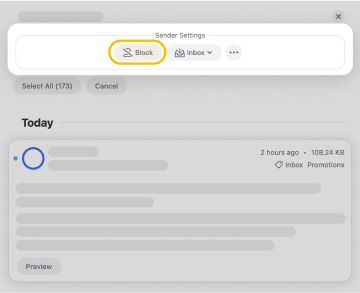 Move Morning Brew Email Newsletter to a Dedicated "Read Later" Folder
If you still read some of your Morning Brew email newsletter, a better option might be to move all those emails to a dedicated Read Later folder. This reroutes each newsletter to another folder, leaving your inbox free and clear. You can read your newsletters when it's convenient.
Launch the app and sign in with your mail account.
Select any Morning Brew message.
Choose the Read Later option (on the sender row). Messages will be automatically moved into the Read Later folder.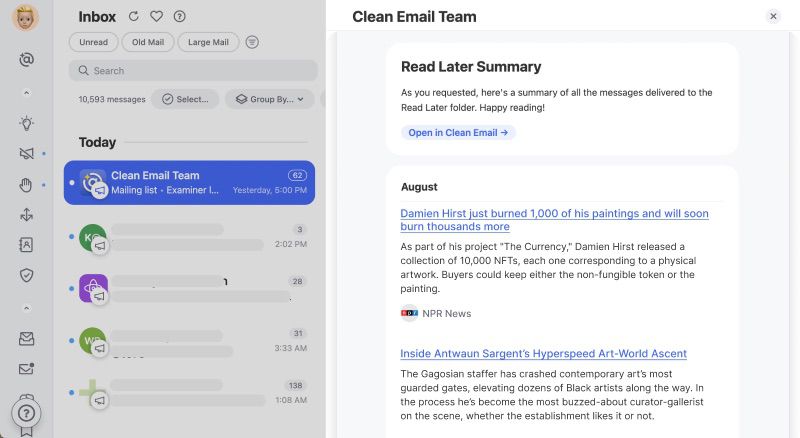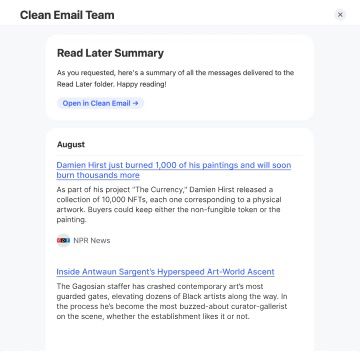 Set an Automatic Rule To Stop Morning Brew Emails
Clean Email also has an Auto Clean feature that lets you set up rules for filtering incoming messages. You can choose what happens next — send emails to a specific folder, archive them after a period of time, keep only the newest message, mark them read, and so much more! Take back control of your inbox and manage your emails however you wish!
Wondering how to unsubscribe from GameStop emails, stop Unroll Me emails, or how to stop getting emails from Poshmark? Our blog will help you learn how to opt out from unwanted newsletters cluttering your inbox.