Why Stop PayPal Emails
We've all been there—somehow you opt into email notifications from a company you do not want to hear from regularly. Let's say you've found yourself in this predicament with PayPal—do you keep getting PayPal emails in your inbox that you don't want? Maybe you've tried unsubscribing from communication but keep finding PayPal spam emails making their way into your account. Luckily, there are a variety of ways to solve this problem. The following guide will teach you how to unsubscribe from PayPal emails utilizing multiple methods.
Unsubscribe from all PayPal emails: Utilizing 3 Methods
There are three methods to unsubscribing from PayPal emails: through the mobile app, in your personal web browser, or through your mail service provider.
1. Using the mobile app
If you want to unsubscribe from PayPal emails through the mobile app, simply follow these steps:
Launch the app and log into your account.
Select the subtab labeled "profile."
Scroll down to the "Account Information" section. Select the "notifications" link.
Deselect the notifications you would like to opt out of.
Note that it could take up to 10 days before seeing this change to your subscription.
2. In a browser
This method is the same as the method in the mobile app.
Search paypal.com. Log into your account.
Choose the subtab labeled "profile."
Scroll down to the "Account Information" section and click the "notifications" link.
Deselect the notifications you would like to opt out of.
3. In your email service provider
Unsubscribing from PayPal emails in your mail service provider is dependent upon which provider you use. Below are solutions for some of the most popular service providers.
In Gmail/Google Suite
Log into your Gmail account on your computer.
Open a message from PayPal.
In the top of the message, next to the sender's email address and name, select the "change preferences" or "unsubscribe" option.
From here, you should be unsubscribed. Note that it may take a few days for Gmail to populate these changes in your preferences.
In Outlook
Log into your Outlook account on your computer.
In the right-hand corner of the screen, select the gear/settings icon next to your name. Then click on the "more mail settings" option.
Locate the "under preventing junk mail" section and select "safe and blocked senders."
Select "blocked senders."
Type in the email address/domain for PayPal. Then add it to your list of blocked senders.
In Yahoo
Log into your Yahoo account on your computer.
Open a message from PayPal.
Scroll to the bottom and select the "unsubscribe" option.
A second window will pop up asking if you want to unsubscribe. Select yes to confirm the action.
How to Unsubscribe from PayPal Emails with Clean Email
Using Clean Email makes unsubscribing from unwanted PayPal emails a breeze. If you're wondering whether or not the app works with your service provider, there's a good chance it does as Clean Email supports all major service providers including Gmail (with Google Apps/Suite), Yahoo! Mail, Outlook, Office 365, and any other IMAP-based mailbox.
The app also works with both Android and iOS operating systems. Utilizing Clean Email is great for multiple accounts including your work, school and personal email accounts. Unsubscribing from unwanted messages is easier and faster when using Clean Email than without it, especially when you are trying to opt out of PayPal emails.
How to Unsubscribe from PayPal Emails In Clean Email
Follow these steps to unsubscribe from PayPal emails through Clean Email.
Go to https://app.clean.email/ and sign in with your account.
Click the Unsubscriber subtab on the home screen.
Choose all PayPal's senders you want to stop receiving messages from, then click "unsubscribe" next to each of them.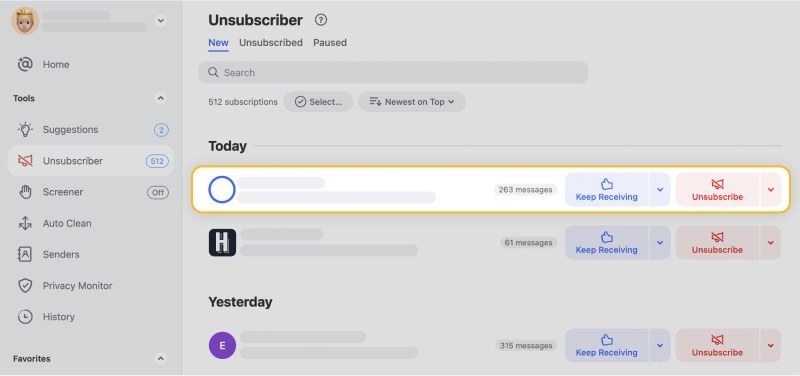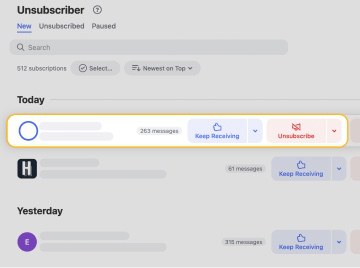 Of course, the app can help you easily unsubscribe from eBay emails and other unwanted notifications, including those coming from Amazon, Twitter, Pinterest, Medium, LinkedIn, etc.
How To Block Emails From a Specific Domain In Clean Email
Have you noticed that you continually get PayPal spam emails even after you've unsubscribed from email lists? Sometimes companies send messages from multiple addresses or subdomains, making it extremely difficult to unsubscribe from all email communication. To completely unsubscribe from a company sometimes requires blocking the whole domain. Here are the steps for how to do this:
Go to Inbox or All Mail smart view in Clean Email.
In the search box, type in "paypal.com" (without quotation marks.)
Click on the "Select All" button.
Click on Block action.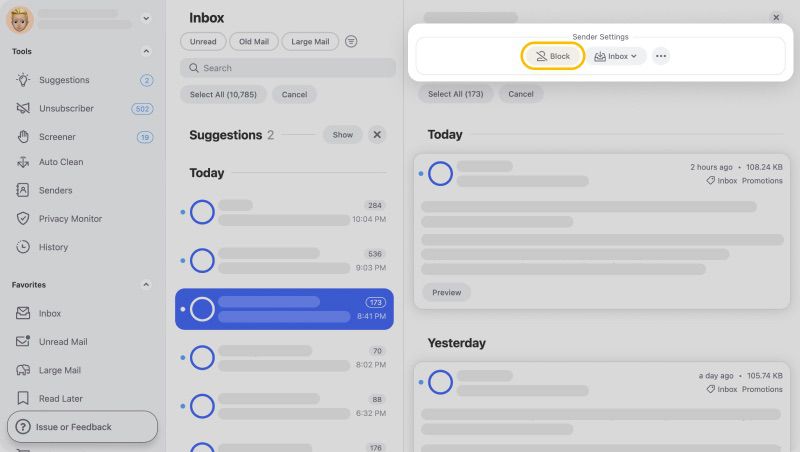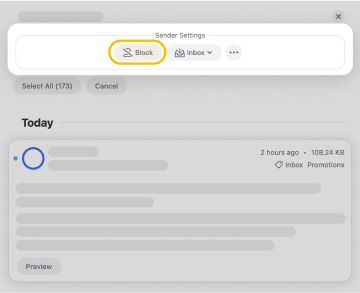 Taking these steps will create an automated block rule which will send any email communication from that specific domain straight to your trash can.
Move PayPal Emails to a Dedicated "Read Later" Folder
If you want to continue receiving email communication from PayPal but read it later, Clean Email has a feature allowing you to do that.
To move PayPal emails to a read later folder, follow these steps:
Sign into your app's account and click on the Unsubscriber button.
Type "@paypal" in the search box.
Push the "Read Later" tab on top.
Messages marked as read later will automatically be moved into a new folder and will no longer show up in your inbox.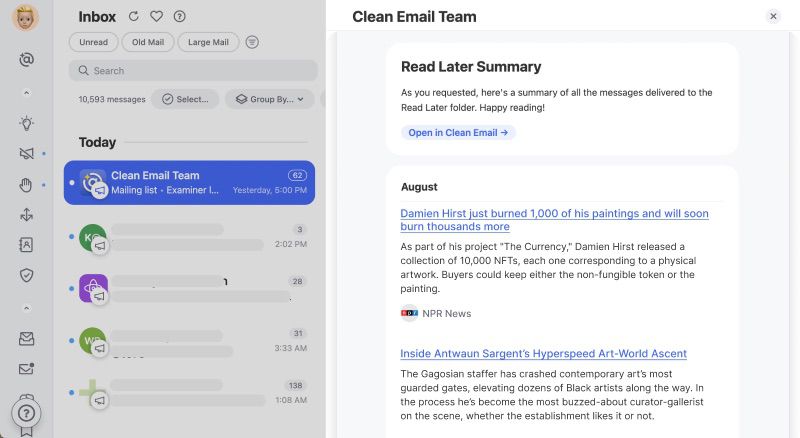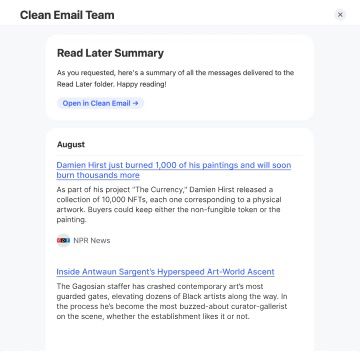 Set an Automatic Rule To Filter Emails from PayPal
If you do not want to delete your PayPal notifications but would rather set up a rule to archive them, label them unread, or move them to a specific folder, you can use the automatic rule feature in Clean Email. For example, if you set up an automatic rule to mark all PayPal emails read, every new message matching the rule will be automatically marked as read in your inbox.
Are you interested in how to unsubscribe from Facebook emails? Perhaps you receive an excessive amount of Twitter communication, or no longer want emails from Uber. Whatever it might be, we have multiple articles written about how to unsubscribe from each of these platforms and continually put new content to help answer your email questions!