Why Stop Quora Emails?
Question-and-answer website Quora is a wonderful source of answers to all kinds of questions, but it can also become a source of distracting notification emails.
If your inbox is overflowing with notifications and you're wondering how to unsubscribe from Quora to stop them, then this is the right article for you. We are going to not only explain how to unsubscribe from Quora but also provide detailed instructions on how to stop Quora emails when you can't unsubscribe from them.
Unsubscribe from All Quora Emails
If you'd like to unsubscribe from all Quora emails in one go, you can do so by clicking the Unsubscribe link located at the bottom of any Quora email message.
When you click the link, you will be taken to an email settings page, where you can toggle the messages and notifications you get from Quora with a simple click.
Just keep in mind that Quora sends out many different kinds of email notifications, so you might need to repeat the process several times.
1. Unsubscribe from Quora in Your Email Service Provide
Some service providers, such as Gmail, let you unsubscribe from unwanted emails even if they don't contain an unsubscribe link. If you're a Gmail user, this is what you need to do to stop Quora emails from infiltrating your inbox:
Log in to your Gmail account and open any Quora email.
Click the Unsubscribe button next to the sender's address.
Confirm your decision to unsubscribe.
Other services that offer this feature work similarly, so you should be able to figure everything out in no time.
2. Unsubscribe in Quora Settings
Quora makes it fairly easy to unsubscribe from unwanted notifications. Here's what you need to do:
Click your Profile icon and go to Settings.
Select Email & Notifications from the left pane.
Uncheck all notifications you no longer wish to receive.
That's how easy it is to unsubscribe from Quora! You don't even need to click a save button since the site automatically remembers your choices.
Stop Quora Emails from Coming to All Your Accounts with Clean Email
It is a bulk inbox cleaner whose purpose is to help you manage your overloaded inbox so you can be more productive and less distracted. The app has a handy Unsubscriber feature that you can use to keep unwanted messages out of your inbox even if they don't offer or don't honor unsubscribe links.
Whether you need to delete or organize your work, school, or personal emails, this app makes the task simple. You won't need to manually go into different accounts or applications to stop Quora notifications. If you run through this process just one time, you'll be set for good!
How to Unsubscribe from Quora Digest Emails in Clean Email
Because the app is designed to be just as user-friendly as it is powerful, it lets you unsubscribe from Quora with a few clicks:
Go to: https://app.clean.email/.
Connect your inbox.
Select the Unsubscriber feature.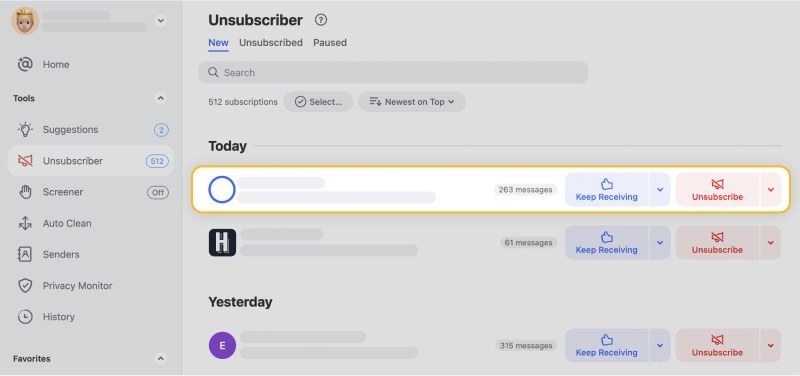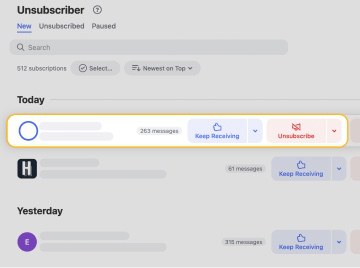 Click the Unsubscribe button next to your Quora subscription.
Of course, the app can help you easily unsubscribe from eBay emails and other unwanted notifications, including those coming from Facebook, Twitter, Amazon, Medium, LinkedIn, etc.
How to Block Emails from Quora in Clean Email
In some cases, such as when it might be more convenient to simply block all emails from Quora by blocking the entire domain. To do that, follow these steps:
Go to the Inbox or All Mail smart view.
Type "@quora.com" (without quotes) in the Search mail field.
Click the "Select All" button.
Click Block action.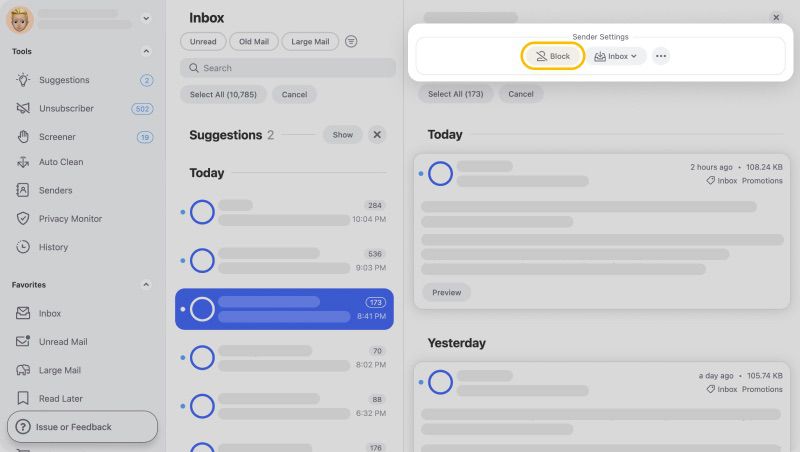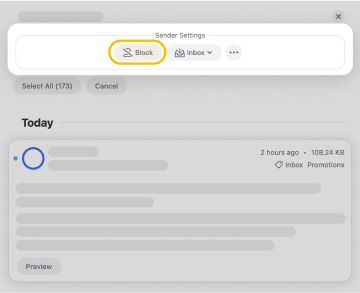 Now you won't receive any emails from Quora.com—not even necessary legal or administrative messages.
Move Quora Emails to a Dedicated "Read Later" Folder
What if you want to stop Quora emails from taking up space in your inbox but still be able to read them at some point in the future? In such a situation, you can use Clean Email's Read Later feature:
Go to: https://app.clean.email/.
Connect your inbox.
Navigate to the Inbox section and select any Quora email. The app will automatically select all other matching emails.
Click the Read Later button.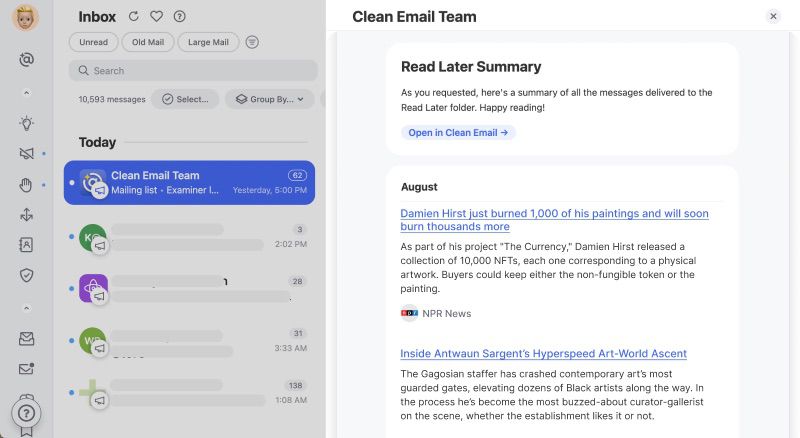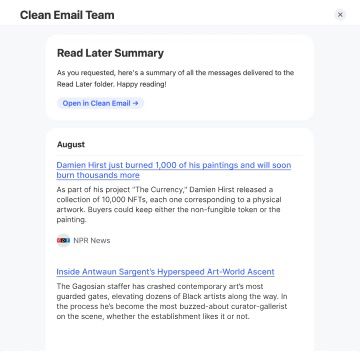 The Read Later feature creates a special folder where messages can be stored indefinitely to prevent them from cluttering up your inbox.
Set an Automatic Rule to Filter Emails from Quora
The app has a powerful Auto Clean feature, which lets you automatically create smart email filters with a single click. Here's how to stop Quora emails using the Auto Clean feature:
Go to: https://app.clean.email/.
Connect your inbox.
Navigate to the Inbox section and select any Quora email.
Click the Auto Clean button.
Create a new rule and choose to apply it to all future messages.
You can choose to move Quora emails to trash, archive them, move them to a specific folder, or just about anything else—it's all up to you!