Unsubscribe From Target Emails: 3 Methods
There are many different ways you can unsubscribe from emails, but they're not all created equal. Some methods take longer than others. Some are ineffective. Let's explore some of your best Target email unsubscribe options.
1. How to cancel Target emails subscription via phone
You don't have to give up your Target account to stop receiving their promotional messages. Target has a phone number that you can call to opt out of promotional emails, but this might not apply to messages like Guest Surveys or other important announcements.
Visit Target's online help center at https://www.target.com/c/target-privacy-policy/.
Locate the provided phone number for the privacy information line (it's 1-800-831-6880 in the United States).
Follow the instructions to opt out of their promotional messages.
2. How to opt out of Target emails in a browser
If you have a Target account, you can update your communications to avoid receiving their emails. This solution is ideal if you want your Target messages to go to a different inbox, maybe one you only use for shopping accounts and promotional services.
Visit Target.com and log into your account.
Click the Profile icon in the top right corner.
Select Account on the drop-down menu.
Go to Settings on the left side bar menu.
Select Contact Preferences, then Edit.
Input a different mail address to send your messages to another inbox. You will need to verify the new email address before the change will take effect.
3. How to stop emails from Target in your email provider
Are you currently seeing Target emails cluttering your inbox? If so, you can take action directly in your mail client without having to change information in your Target account.
Locate a Target message in your inbox and open it.
Alternatively, you can use the search bar to find a message.
Click the Unsubscribe link.
Follow the instructions to unsubscribe from Target emails.
Repeat this process for all types of messages from this service, as some might be from different addresses.
How To Stop Getting Emails From Target Using Clean Email
Clean Email offers a more direct (and more effective) way to get rid of unwanted Target emails. The app works across all mail service providers, including Gmail, Outlook, Yahoo!, and more. It automatically deletes or reorganizes email in bulk. You no longer need to manually unsubscribe from emails, nor do you have to worry about your requests to unsubscribe not working.
Use the app for work, school, or personal mail accounts — it works on multiple accounts to make your life easier! Pick and choose which messages make it to the inbox and which ones are deleted forever.
How to unsubscribe from Target emails in Clean Email
The app users are saying good-bye to unwanted Target emails. Here's how you can, too:
Install and open the app, then connect your mail account.
Choose the "Unsubscriber" feature from the left menu.
Choose all Target senders you no longer wish to receive messages from, then click "unsubscribe" next to each of them.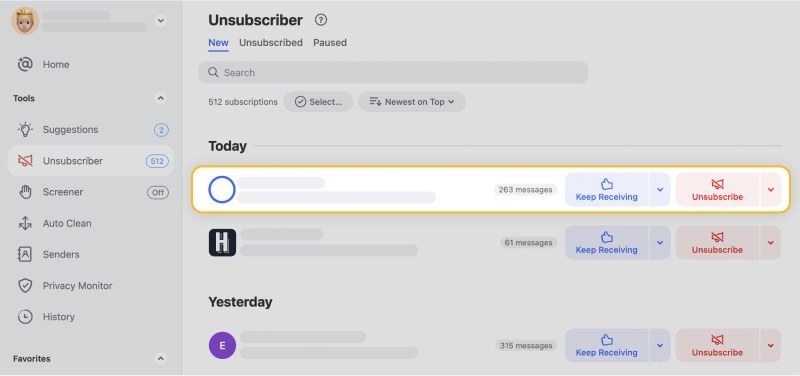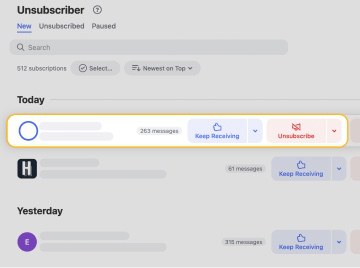 Of course, the app can help you easily stop Indeed emails, unsubscribe from Quora notifications, and other unwanted emails coming from LinkedIn, PayPal, Medium, etc.
How to block emails from a specific domain in Clean Email
The problem with unsubscribing from Target messages is that it may send emails from multiple addresses, depending on the type of email. That's why Clean Email offers another option to get rid of unwanted email — block the entire domain. Here's how it works in the app:
Open the app and choose the Inbox or All Mail Smart View.
Search for @domain, where you replace "domain" with the desired Target domain.
Choose "Select All", then click "Block" and all messages from this domain will be blocked.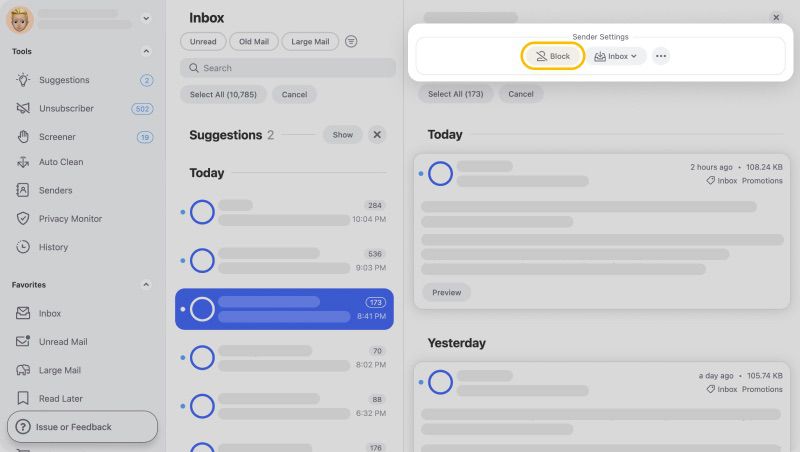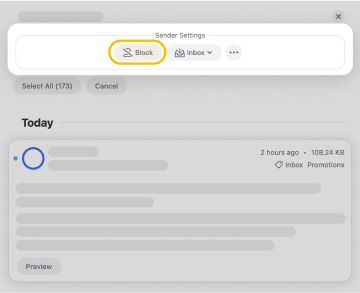 This option also works to stop Facebook emails, notifications from Amazon, eBay, and more.
Move emails to a dedicated "Read Later" folder
If you don't want to see Target messages but you also don't want to get rid of them altogether, Clean Email can send them to a dedicated "Read Later" folder. This way, you can enjoy a cleaner inbox and choose to interact with your emails when it's convenient.
From the main menu of the app, choose Unsubscriber.
Type "@target" in the search box.
Choose the Read Later option.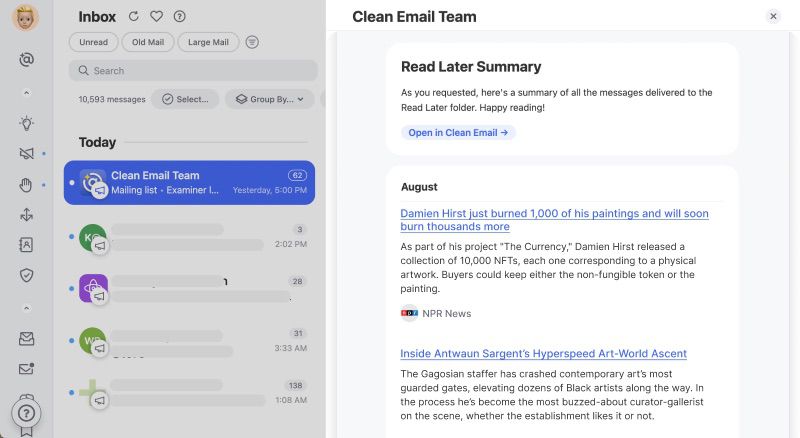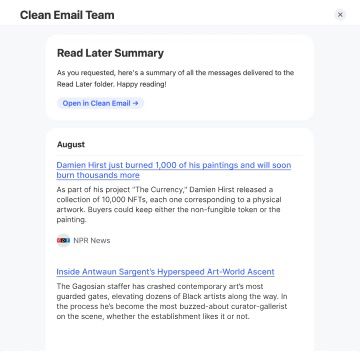 Set an automatic rule to filter emails
Clean Email has an auto-clean feature that filters incoming messages that match your defined rules sets. If you don't want to delete your Target emails, you can set a rule to mark the message Unread, archive it, or move it to a specific folder.
Wondering how to unsubscribe from YouTube emails, Pinterest, or stop Best Buy notifications? Visit our blog to clean up your inbox and boost your productivity!