Don't Let Your Yahoo Mail Inbox Turn into a Time-Suck
All email users these days are bombarded with unwanted messages, including phishing emails, marketing newsletters, and social media notifications.
One of the biggest email organization mistakes that you can ever make is to let unwanted email messages pile up in your inbox. Yes, Yahoo Mail does provide 1 TB of storage (more than enough for thousands and thousands of emails with large attachments), but running out of storage space is just one problem created by poor email organization.
A much bigger problem is the fact that an unorganized inbox can be a huge time-suck. When important emails are buried under a pile of trash, it becomes easy to miss emails that deserve your attention, and retrieving information from older emails can take forever.
That's why you should organize emails on a regular basis, using the best email organizer and email organization methods available.
How to Create Folders to Organize Emails in Yahoo
Yahoo Mail, just like all other modern email services, lets its users create email folders, providing an intuitive way how to organize any Yahoo mailbox without third-party tools. When you move a message to a folder, it disappears from your inbox and becomes visible only when you open the folder where you've moved it.
Here's how to create your first folder:
Log in to your Yahoo inbox.
Click the New Folder button in the left pane.
Name the new folder and hit Enter.
How to move a message to a folder:
Select the message you want to move.
Click the Move button in the toolbar.
Select the desired folder.
Alternatively, you can drag and drop the message onto the folder the same way you can move files between folders on your computer.
How to organize Yahoo Mail folders:
Click the triangle icon next to the folder you want to manage.
Pick one of the available options (Move, Rename, Delete, or Create subfolder).
Folders are also one of the ways how to organize emails in Outlook. Gmail, on the other hand, uses Labels, which are functionally very similar to folders, so learning how to organize Gmail emails isn't difficult.
Use Filters in Yahoo to Sort Emails into Folders
Manually categorizing emails into relevant folders is a great start, but it's still far from the best way how to organize your email. To save a lot of time, we recommend you use filters to sort emails into folders automatically.
To create a new email filter in Yahoo Mail:
Log in to your Yahoo inbox.
Click the Settings button on the right.
Choose More Settings.
Select Filters in the left pane.
Click Add new filters.
Name the new filter, specify the conditions that trigger it, and choose the folder where you want to move all matching messages.
Click Save.
For example, you can configure and organize all iCloud emails (emails that contain @icloud.com) to automatically move to a folder of your choice. A filter rule like this may come in handy when providing customer support because it lets you separate Mac users from Windows users.
Go Beyond Folders and Filters to Keep Your Inbox Clutter-Free
There's a lot more that you can do beyond categorizing messages into folders using filters. Here are some examples of what every experienced email organizer should do:
Archive emails you don't need anymore: Ideally, you want your inbox to be completely empty unless a new message has just arrived. To make that happen, create the habit of archiving all emails you don't need anymore.
Unsubscribe from unwanted subscriptions: Subscription can be relentless, coming back over and over again regardless of how many of them you delete. The solution? Unsubscribe from unwanted subscriptions using an unsubscribe link or an unsubscriber app.
Block malicious senders: Unfortunately, there are many malicious senders who make a living by distributing spam emails that contain all kinds of malware and dangerous links. You should block such senders to not give them any chance at all to make you their victim.
Use multiple email accounts: By having multiple accounts, you can better separate your personal and work life, as well as different online personas and activities. Yahoo lets you create as many mail accounts as you need, so take advantage of them.
Learn Yahoo Mail shortcuts: Yahoo Mail supports surprisingly many useful shortcuts that can make performing common email organization actions, such as deleting or archiving email messages, much faster.
Keep Your Yahoo Mail Inbox Organized with Clean Email
As rewarding as learning how to organize your Yahoo Mail inbox can be, relying solely on the built-in email organization features can get a bit tiresome. Fortunately, there are email organizer apps like Clean Email that let you sort, filter, quickly delete, unsubscribe, or even automate your email routine tasks in a few clicks.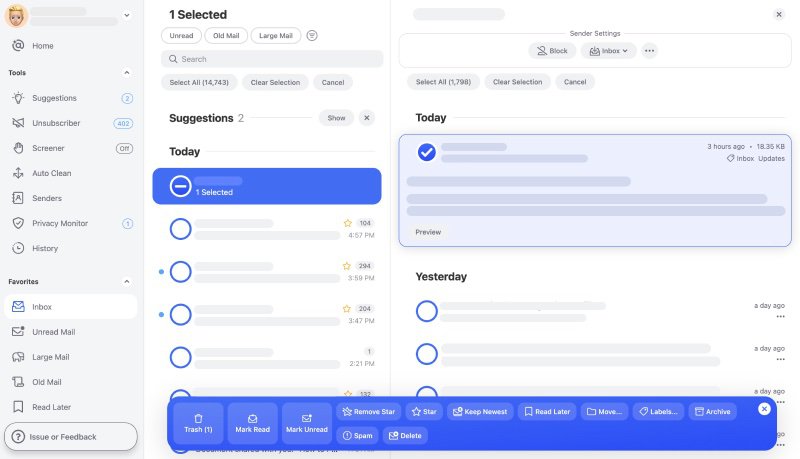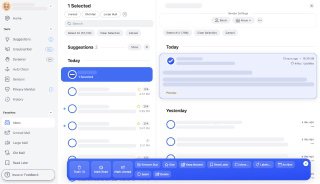 Let's take a closer look at several practical examples of how you can use Clean Email to greatly reduce your Yahoo Mail inbox clutter.
Unsubscribe from unwanted newsletters:
Go to: https://app.clean.email/
Log in with your Yahoo account.
Select the Unsubscriber tool from the left pane.
Click the Unsubscribe button next to each sender from which you no longer wish to receive subscription emails.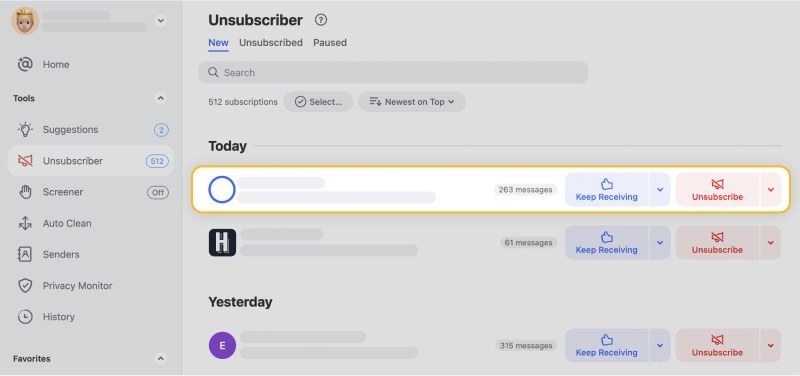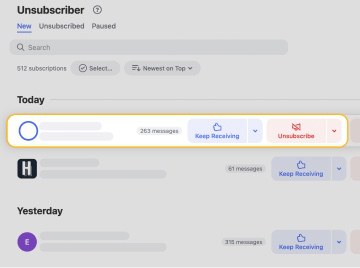 Use Smart Folders to manage emails in bulk:
Select the Smart Folders tool from the left pane.
Under each Smart Folder group, you will see similar emails from different senders combined based on the similarities they share.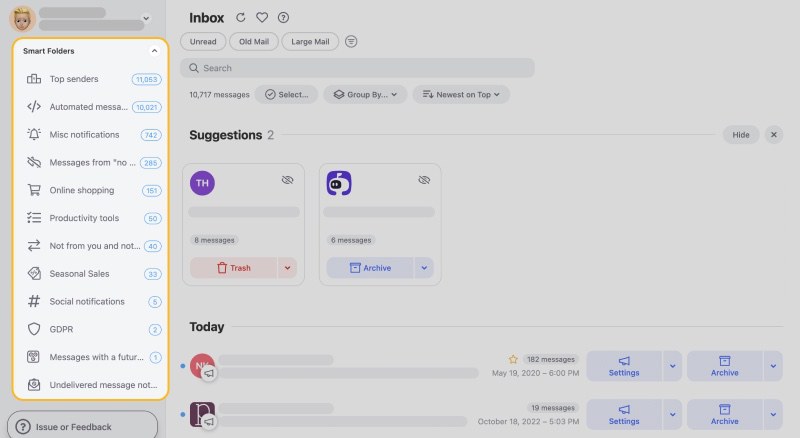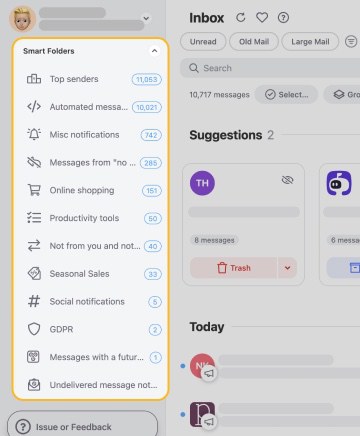 Once the email groups you'd like to organize are selected, you can apply an action to multiple emails instead of managing them individually.
Create Auto Clean rules to automate inbox management:
Click the Inbox or All Mail folder in Clean Email to find your Yahoo emails.
Select any message or messages you want.
Click the Create Rule button using the blue toolbar.

Click Edit to customize your rule.
Specify the rule's criteria and choose an action to be applied to new messages from these senders. Then click Create Rule again.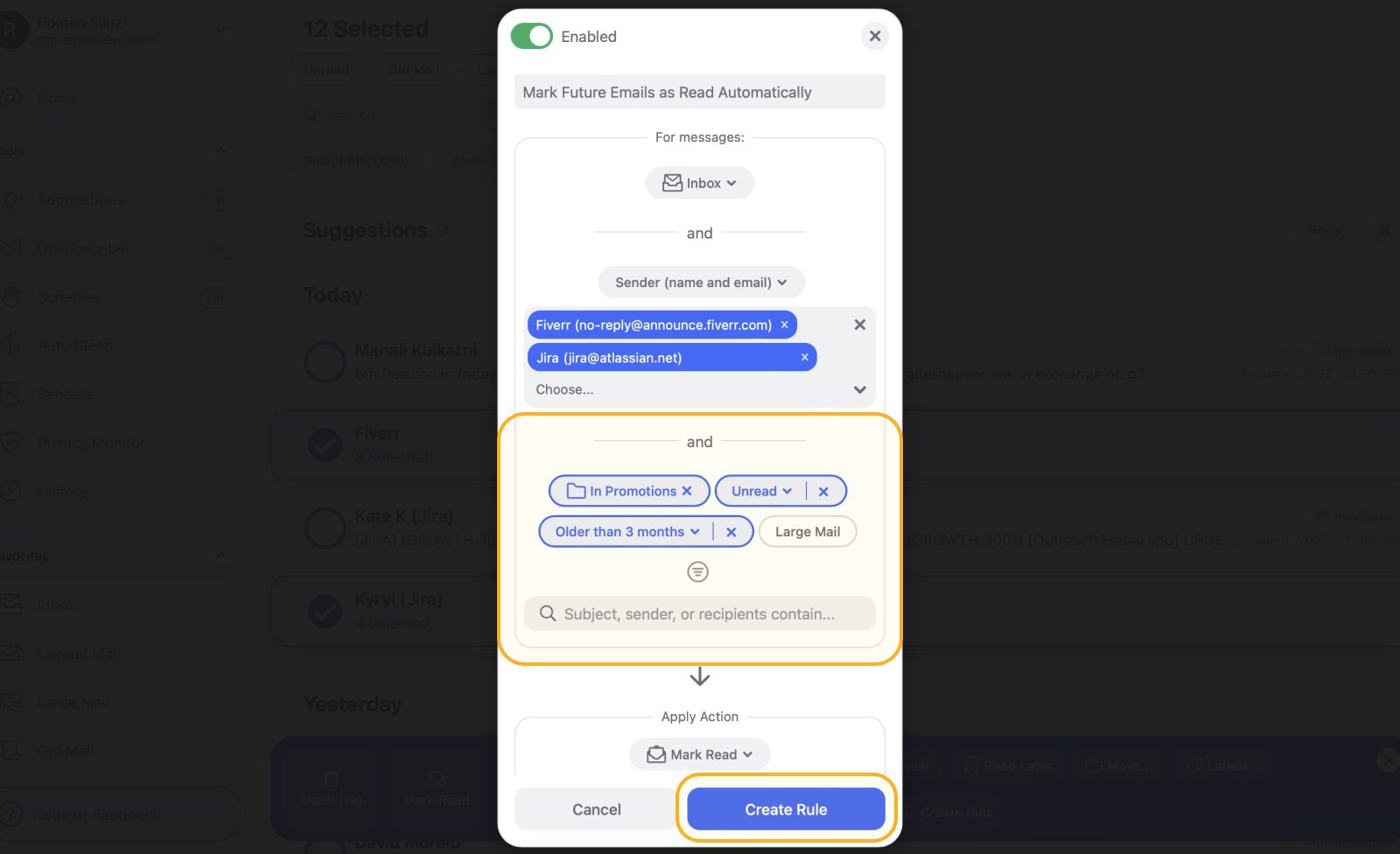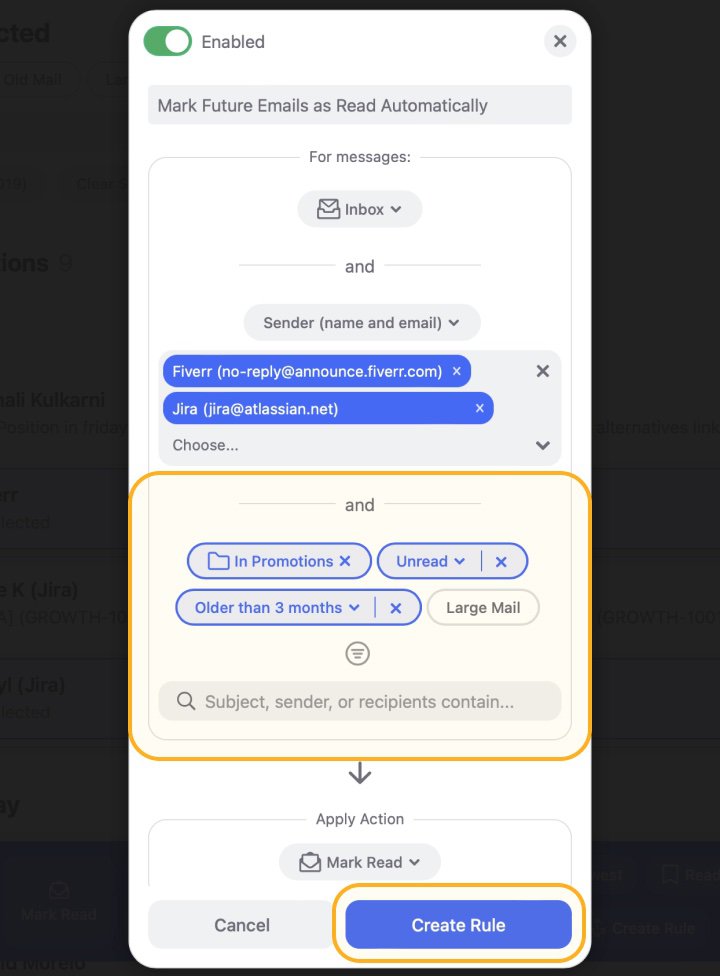 As you can see, performing even fairly complicated inbox management tasks is a piece of cake with Clean Email, which is why it's the best email organizer for Mac and other operating systems.
It also stands out as the most secure and privacy-respecting app of its kind, making it an excellent choice for all users who understand why it's not a good idea to let any random app access their inbox. The app supports all major mail services, including Yahoo Mail, Gmail, Outlook, and iCloud.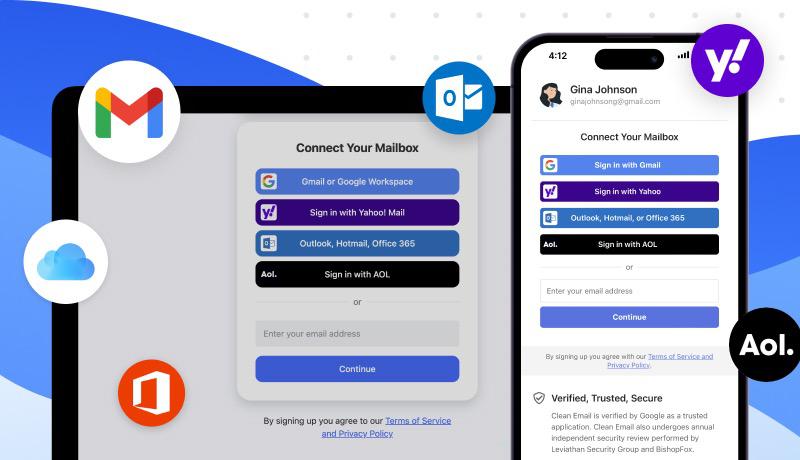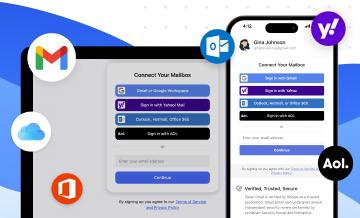 ---
How to Organize Yahoo Mail Inbox - FAQs
How do you organize emails in Yahoo?
You can organize emails in Yahoo using folders and email filters. If you would like to go a step further, you can use one of the best email organizers to keep your Yahoo Mail inbox clutter-free with just a few clicks.
How do I make emails go to a specific folder in Yahoo?
You can make emails go to a specific folder in Yahoo by creating an email filter. To do that, go to Settings → Filters or use a third-party email organizer like Clean Email.
How do I organize Yahoo Mail by year?
Yahoo Mail lets you sort emails by date from newest to oldest and from oldest to newest. To filter emails by age, you need to use a third-party email organizer app.