How To Change Your Gmail Password on Computer
To change your password on your computer, you'll need to access your web browser.
For any browser, these steps will stay the same:
Access your Google Account

Click Security.

Scroll down until you find the "Signing in to Google" heading.

Select Password, re-enter your credentials, and enter a new one.
Once you click the Change password button, you will have officially changed your login credentials.
How To Change Your Gmail Password on iPhone & iPad
Both the iPhone and iPad use the Gmail app, as that's the primary way of checking your inbox from your mobile phone. Ultimately, the process for doing so is also pretty simple:
Access your Gmail app from your iPhone or iPad (both will use the same Apple App Store), and tap your profile picture >Manage your Google Account.
Then tap Personal Info.

Find and tap the Password link (you might need to re-enter your old credentials).
Enter your new credentials and tap the Change password button.
If you are having trouble with your phone app, use the steps above for changing from your computer. The mobile browser is identical for both Google and iPhone users, as they are both accessing the same URL.
How To Change Your Gmail Password on Android
Android devices follow the same rules as Apple devices. This means our steps will assume you already have downloaded the Gmail app from the Google Play Store. In that case, follow these steps below:
Go to your device settings, scroll down, and tap Google.
Tap Manage your Google Account.

Scroll to the right on the top navigation bar until you find Security.
Scroll down a bit and tap Password.
Enter your old credentials to access the account, then enter your new ones and tap Change password.
The interface here is identical to using your mobile browser. So, if you are having trouble accessing the application, go to your account management on the Google website.
What If I Forgot My Gmail Password?
You'll need to go through the simple account recovery process if you forget your Gmail credentials. Thankfully, Google has numerous ways to recover your Gmail information.
Typically, you'll need some form of backup to verify account ownership. Backups include your phone, another email address, or the Google Authenticator app. Having more backup options will make your account easier to access and more secure.
For a complete guide, check out this link on how to reset a forgotten Gmail password. If you are looking for another way to protect your account data, our next section is for you.
Keep Your Gmail Inbox Secure and Clean
Protecting your online data is incredibly important. Part of this is understanding how to change your online security settings. However, knowing when to make the change is just as important.
To understand how to change at the right time, you can use the Privacy Monitor feature.
This tool allows you to track when your email address gets leaked. So, if your email address is among potentially compromised data, you can take action to protect yourself.
The Privacy Monitor feature notifies you of the latest data incidents, including compromised email addresses. From there, you can look up the details of the breach to determine whether changing your credentials is necessary. If the data breach was limited to your email address, you might not need to make a change.
You can also check the history of past data breaches to keep track of websites you might avoid. Part of internet security is understanding and avoiding risky websites that don't prioritize your safety.
With Privacy Monitor, you can track multiple email addresses at once. This way, you don't have to guess which email was hit by the breach. Instead, you can use this comprehensive data tool to take action and understand when you need to be worried about these breaches.
Outside of security, Clean Email also declutters your Inbox with Unsubscriber and Auto Clean tools.
The Unsubscriber tool prevents unwanted emails from entering your inbox, saving you from spammy marketing campaigns or newsletters.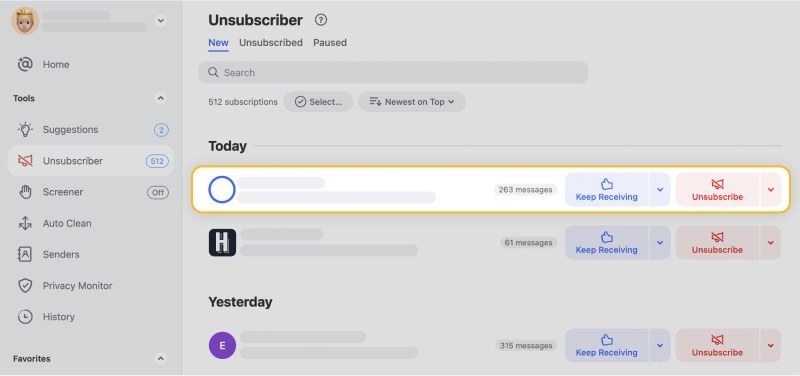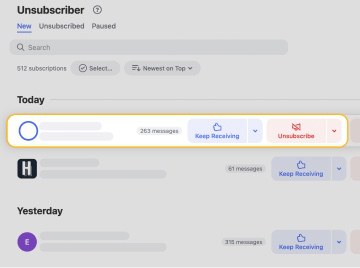 Meanwhile, the Auto Clean feature regularly cleans your inbox to remove old, unwanted emails.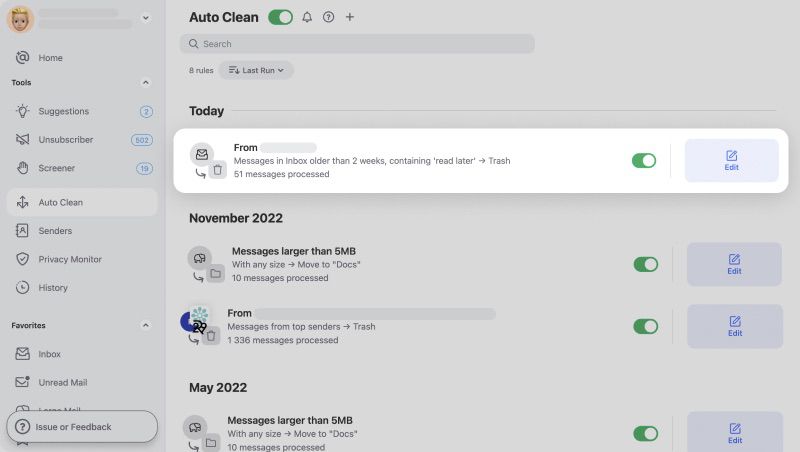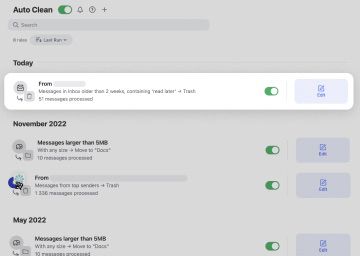 Both tools are completely customizable depending on your settings.
---