Work at Home Jobs Are on the Rise
Remote work opportunities are on the rise. A special analysis done by FlexJobs and Global Workplace Analytics revealed that there was a 159 percent increase in remote work between the years 2005 and 2017.
Around the world, 70 percent of professionals already work remotely at least once every week. A number of employee satisfaction surveys have revealed that remote workers are happier and more productive, more willing to stay with their current employer, and more satisfied with their work-life balance.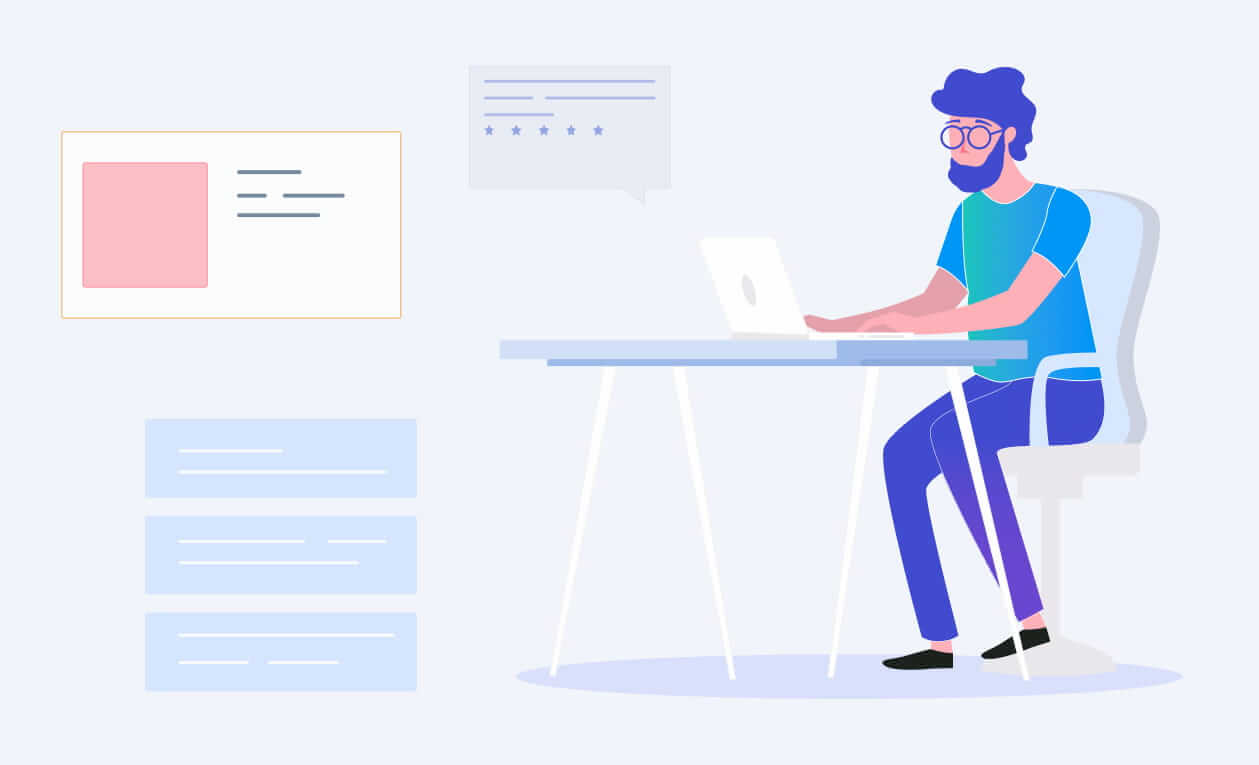 In the past, work at home jobs were available only in certain industries, such as information technology and customer service, but modern technology is now creating opportunities to work online from home everywhere.
By learning how to work from home successfully right now, you can gain an important advantage in the job market, land the job of your dreams, and be amazing at it. Yes, it's true that some people perform better when working from home than others, but everyone can work from home online successfully by following the tips and strategies provided below.
How to Work from Home Effectively: 7 Tips and Strategies
Working from home is about balancing freedom with responsibility. With no one else to organize your day for you, it's up to you to figure out how to get things done on time and without allowing work to rob you of your free time.
1. Have a Dedicated Workspace
Forget about working from the couch, with your legs on the table and a bottle of beer in your hand. If you want to work from home successfully, you need to have a dedicated workspace where you can feel that you're actually at work.
If you have a spare bedroom, you're all set because you can simply turn it into an office. If you're pressed for space, set up a desk in the least trafficked corner of your house or apartment to prevent your family or roommates from distracting you too often.
While it might be tempting to change things up from time to time by working from different places, resist this temptation until you establish a solid routine. Your goal should be to teach your brain that your home office means that it's time to work. This can take a few days or a few weeks, but it will happen eventually.
2. Keep Yourself Organized
Keeping yourself organized while working from home can be a huge challenge, especially if you're used to receiving tasks from your boss. You should start each day with a clear list of tasks you want to accomplish. Writing them down on a piece of paper is fine, but you can do a lot better than that.
If you want to keep things simple, you can use a to-do app like Todoist or Wunderlist to manage your tasks from a smartphone, tablet, or computer. Unlike a piece of paper, to-do apps let you create reminders, share tasks with coworkers, and attach documents to individual tasks.
Remote workers who are required to collaborate on more complex projects often use Kanban-style list-making applications like Trello, which provide a convenient overview of all active tasks and their current status. Of course, you might also be asked to use a project management tool selected by your employer, in which case you have one less thing to worry about.
3. Work Regular Hours
Employees who have never worked from home before usually look forward to not having to set an alarm clock in order to wake up at a specific time each day. When they finally get the opportunity to work from home online, they quickly discover that being productive without keeping regular work hours is next to impossible.
The trick is to set the right working hours. If you're a morning person and feel most energetic before lunch, you can wake up two or three hours earlier than you would normally and get most work done before your colleagues crawl out of bed. Likewise, there's no reason why you couldn't sleep until 10 AM, for example, if you still manage to get everything done by the end of the day because you're naturally more productive in the evening.
If you're not sure when you're at your most productive, you can use a time tracking software application like Toggl or Clockify to track your activity and see at a glance when you're most distracted with social media and other productivity killers.
4. Communicate Effectively
Communication is the key to working from home successfully. When you're unable to meet your colleagues face to face, you must use technology to your advantage in order to keep everyone updated.
Even today, email is the most versatile communication tool you have at your disposal, but it can quickly become your enemy if you don't use it properly. For starters, you should never use your work email for personal purposes, such as ordering stuff online or signing up for email newsletters.
Since you'll likely receive a lot more email messages when working from home, we highly recommend you use an email management software tool like Clean Email to keep them organized. Clean Email can help you in a number of different ways. It can segment your inbox using rules and filters, automatically remove unwanted emails, blocks annoying senders, snooze emails for later, and more.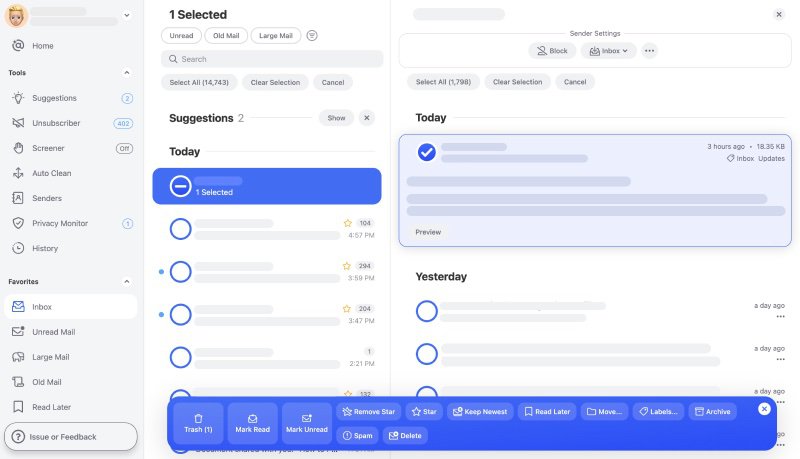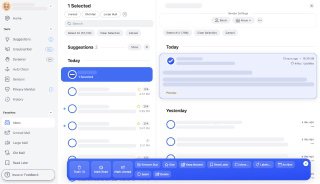 Besides email, you should also keep open at least one real-time communication channel to avoid endless email chains when discussing project details. Slack has become very popular among remote workers because it makes it easy to segment conversations into dedicated spaces, called channels.
5. Use the Best Tools at Your Disposal
When working from home, the last thing you want to do is constantly troubleshoot technical problems because of unreliable hardware and software. Unless you're lucky and are an employee of a company that's ready to equip its remote workers with a modern laptop and smartphone, you'll most likely have to purchase technology with your own money.
While you might be tempted to get a budget laptop or low-end desktop computer, we recommend you spend more money to avoid problems in the future. An enterprise laptop from a company like Lenovo or Dell is guaranteed to work reliably for many years, which is not something that can be said about many budget-friendly consumer devices.
You should also buy a high-performance Wi-Fi router and consider a backup 4G or 5G modem. A UPS is a must-have purchase if you live in an area with frequent power outages. Even if you don't, it makes sense to use a UPS just to protect your electronic devices against power surges.
6. Eliminate Distractions
Procrastination is something all employees who have the opportunity to work at home know a lot about. Without anyone looking over your shoulder, checking if you're doing what you're supposed to be doing, it's easy to give yourself the permission to check your email, social media accounts, or news. Before you even know it, you've spent more time on Facebook than on your to-do list.
An email management app like Clean Email can help you limit the number of times you check your email by automatically getting rid of unwanted and unimportant messages, leaving you only with emails that actually matter and are worth opening.
You can also install a web browser extension to temporarily block websites that you find particularly distracting. Of course, there's no replacement for strong willpower and determination, but even a small help can make a big difference.
7. Don't Forget to Take Breaks and Relax
Remote workers feel guilty about relaxing and overcompensate by working around the clock, which is a guaranteed way to slide into burnout. Remember that it's perfectly normal to take breaks, and it doesn't matter if you're working from home or office.
Enjoy the fact that you can go for a 10-minute jog in the middle of the day or spend time with your family. Yes, you will lose some time, but it's likely that you'll quickly catch up, feeling energized by your break.
Conclusion
Working from home is a fantastic opportunity to enjoy a better work-life balance and plenty of other benefits. It's also a huge challenge because it requires you to get into work mode in an environment you probably associate with everything but working. We hope that the tips and strategies provided in this article can help you work at home happily and productively regardless of what your job is.