How to Stop Emails from Indeed: 3 Methods
Do you want to turn off Indeed emails altogether? We've outlined three different ways you can do this using the tools you already have at your fingertips.
1. Stop Indeed Emails on Mobile App
If you have the Indeed app on your mobile device, you can stop their messages in just a few steps.
Open the Indeed app.
Go to your account settings.
Update your Email preferences.
2. How to Turn Off Indeed Emails in a Browser
Likewise, you can use your desktop browser to log into your Indeed account and change your email preferences. Here's how:
Go to Indeed.com and log into your account.
Visit your account settings.
Update your Email preferences. If you cancel some email alerts, Indeed may still send you emails for confirmations, application or job post status, and other messages.
3. Unsubscribe from Indeed emails in your email provider
If you are getting too many Indeed emails, you can unsubscribe directly within an email.
Log into your mail account.
Locate a message from Indeed.
Click on the Unsubscribe link, usually in the footer of the message. Learn how to unsubscribe from emails without a link.
Follow the steps to unsubscribe or update your email preferences.
How to Stop Getting Emails from Indeed Using Clean Email
If you want a faster, simpler approach to cleaning up your email inbox, use an app like Clean Email. The app helps you unsubscribe from multiple senders in just a few clicks.
It supports all major email providers, including Yahoo, Gmail, and Outlook, and you can link multiple email accounts to the app. It's faster than doing it manually and you have more flexibility in how your messages are organized in the inbox.
How to Unsubscribe from Indeed Emails In Clean Email
Using this app is quick and easy. Here's how you can simplify the way you unsubscribe from Indeed emails (and other messages, too!):
Launch the app and connect it to your mailbox.
Choose "Unsubscriber" feature from the left panel of the main dashboard.
Choose all newsletters you no longer need, then click "unsubscribe" next to each of them.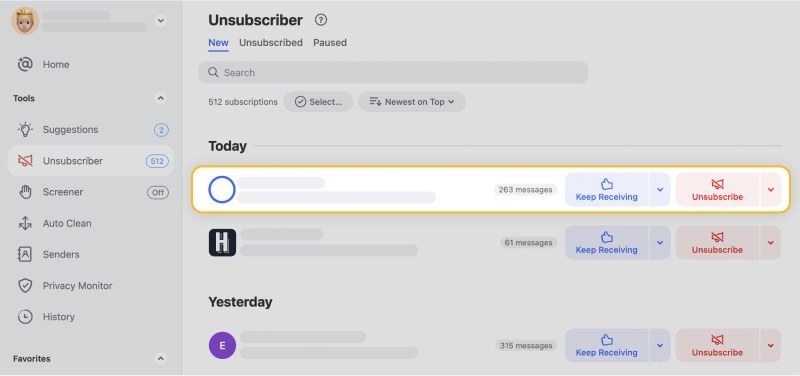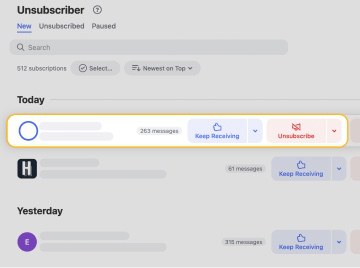 Of course, the app can help you easily unsubscribe from Best Buy emails, stop YouTube notifications and other unwanted messages coming from Quora, Uber, Medium, etc.